Joyride Coffee sought a sticker design for their white label "Otto's Blend." It was to feel unique – a toned-down version of their current branding – with a minimalist layout and space for a hand-stamped roast date. They selected the middle design, below.
Role:

Creative Direction, Design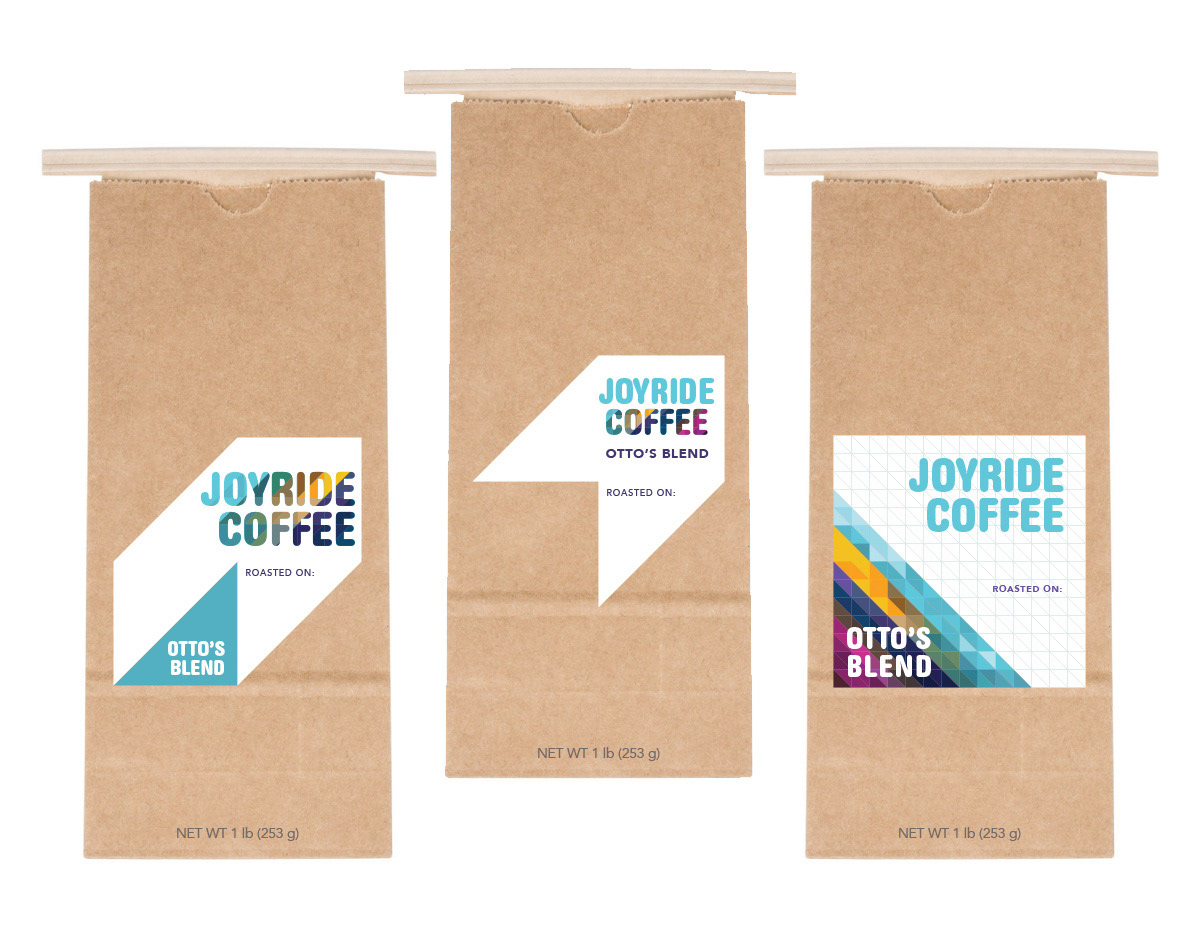 Coffee from a keg, yes please; now let's brand the delivery trucks. Joyride provided an initial look that I rebuilt and cleaned up for printing. A bicoastal business means multiple trucks and sizes. 
With their expansion into cold brew tea, new tap designs were necessary. The artwork needed to maintain Joyride's branding while having a distinct look of its own.