Partnering with Kelton Global, Intuit surveyed more than 3,000 Americans in an effort to better understand what prosperity means to them, barriers they face, and their outlook on the future. The goal of the campaign was to build brand awareness in America. The campaign was designed to add dimension to Intuit's mission of powering prosperity around the world, explore consumers' underlying beliefs and attitudes around prosperity, as well as make prosperity ownable to the Intuit brand. Additionally, it leveraged a human, hand-done look & feel that softens hard stats. Organic shapes created a friendly aesthetic that embraced variation, texture, and nonconformity.
Role: Partnered with a Creative Lead and Copywriter on concept and design. Specifically, we initially presented 5 concepts. Of those 5, 3 were further developed before landing on the Organic direction. At that point, I built out the Style Guide and, subsequently, used it to create the additional creative: Web Site, Full Study and Infographic.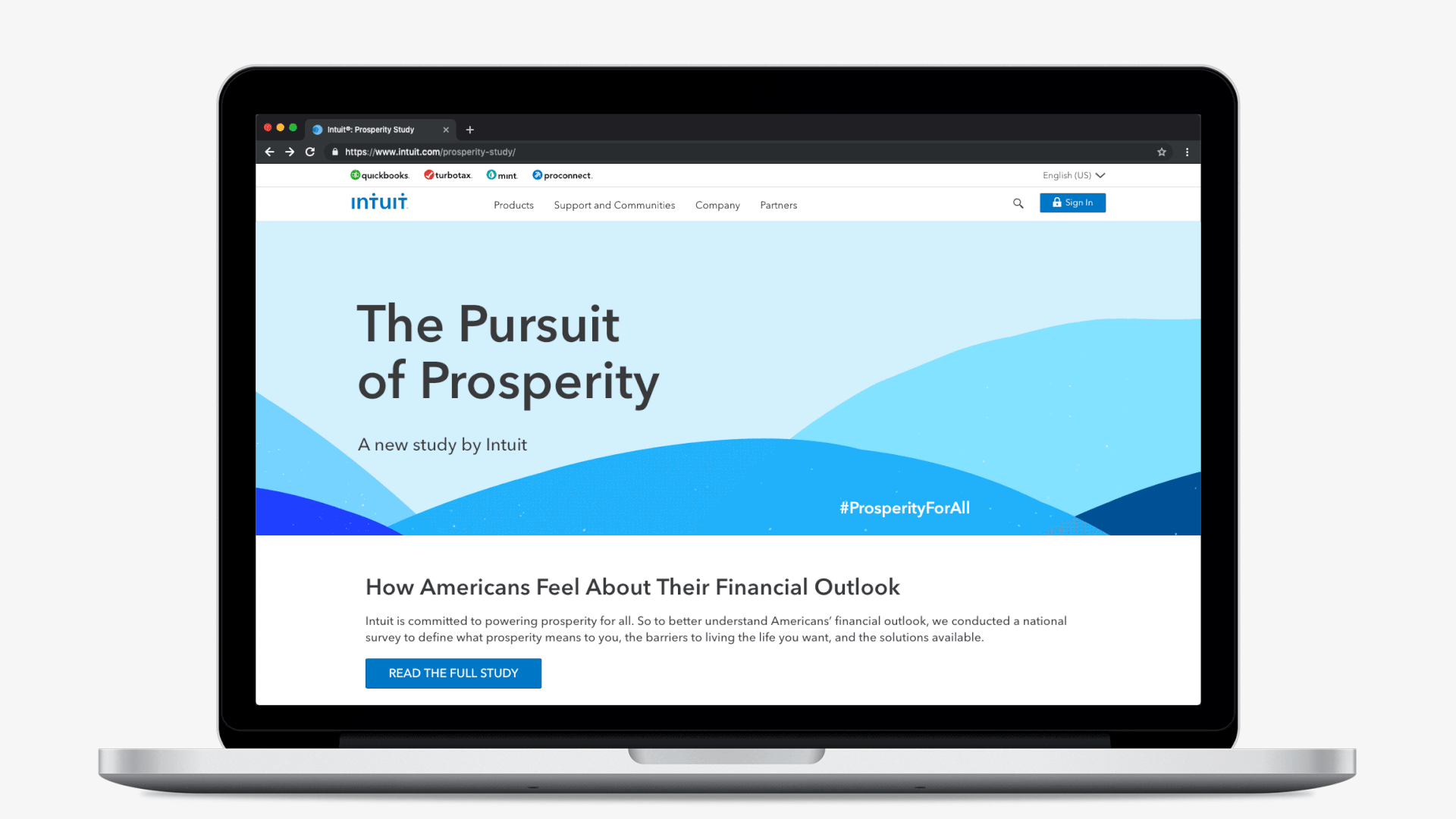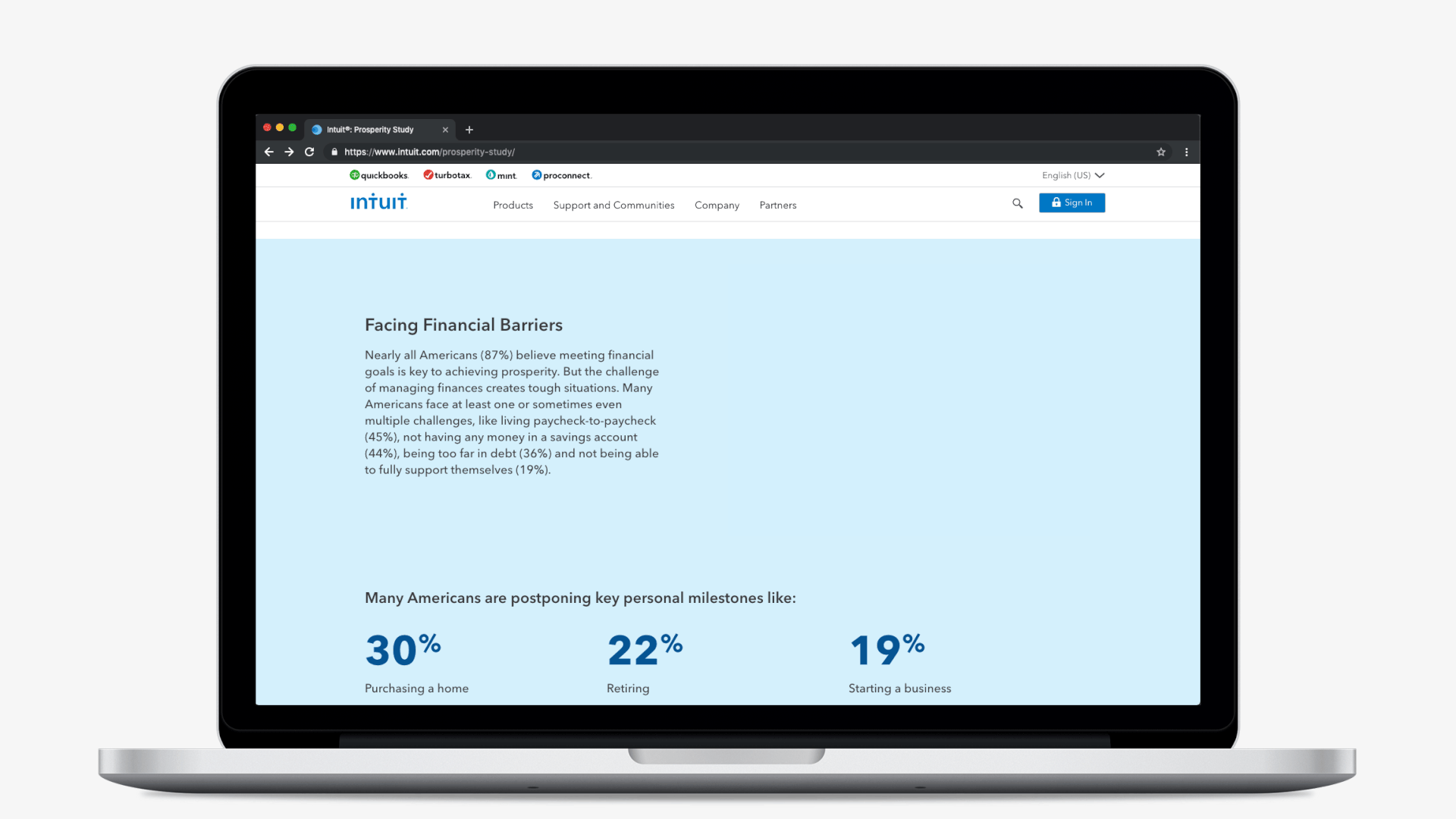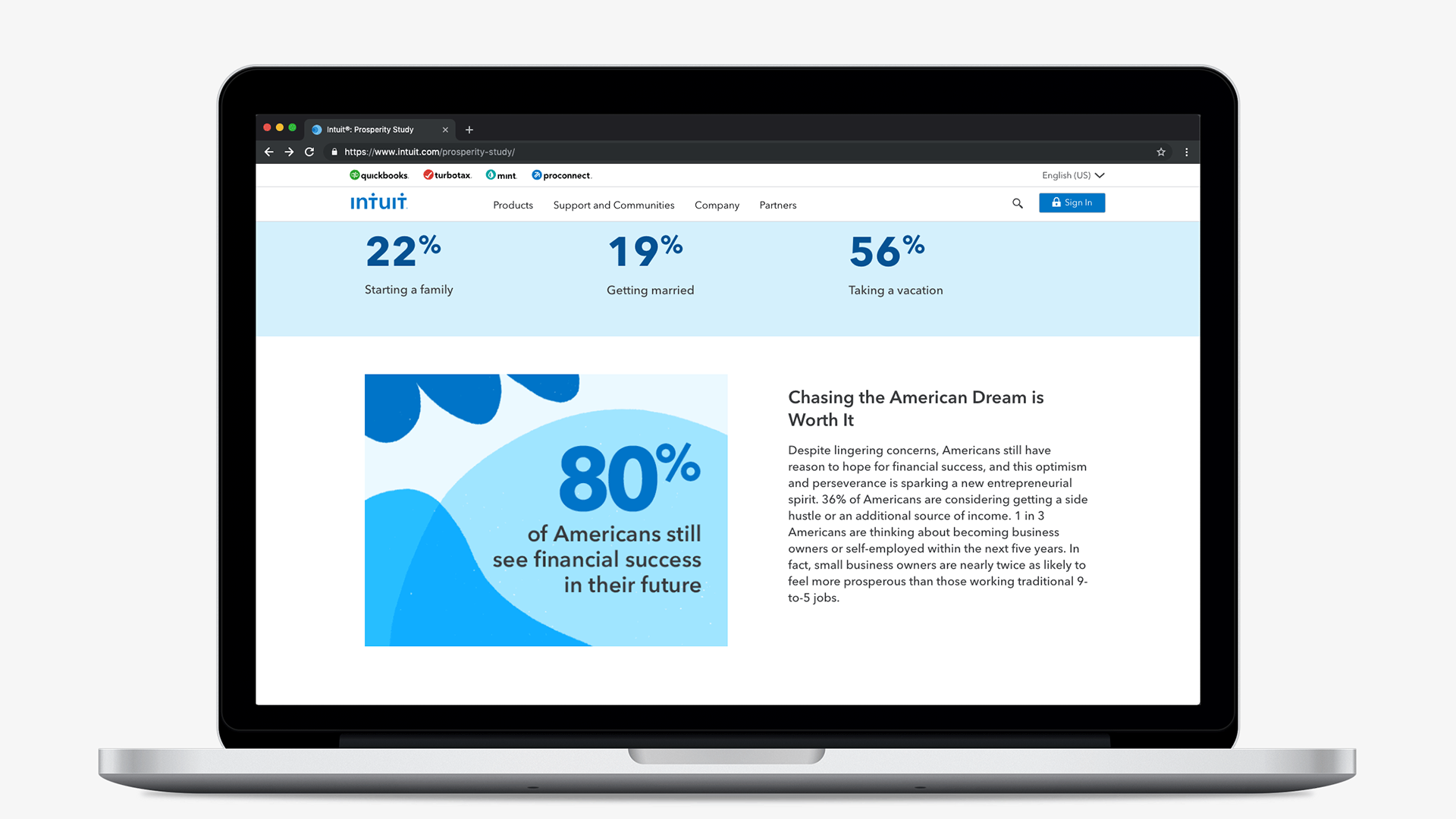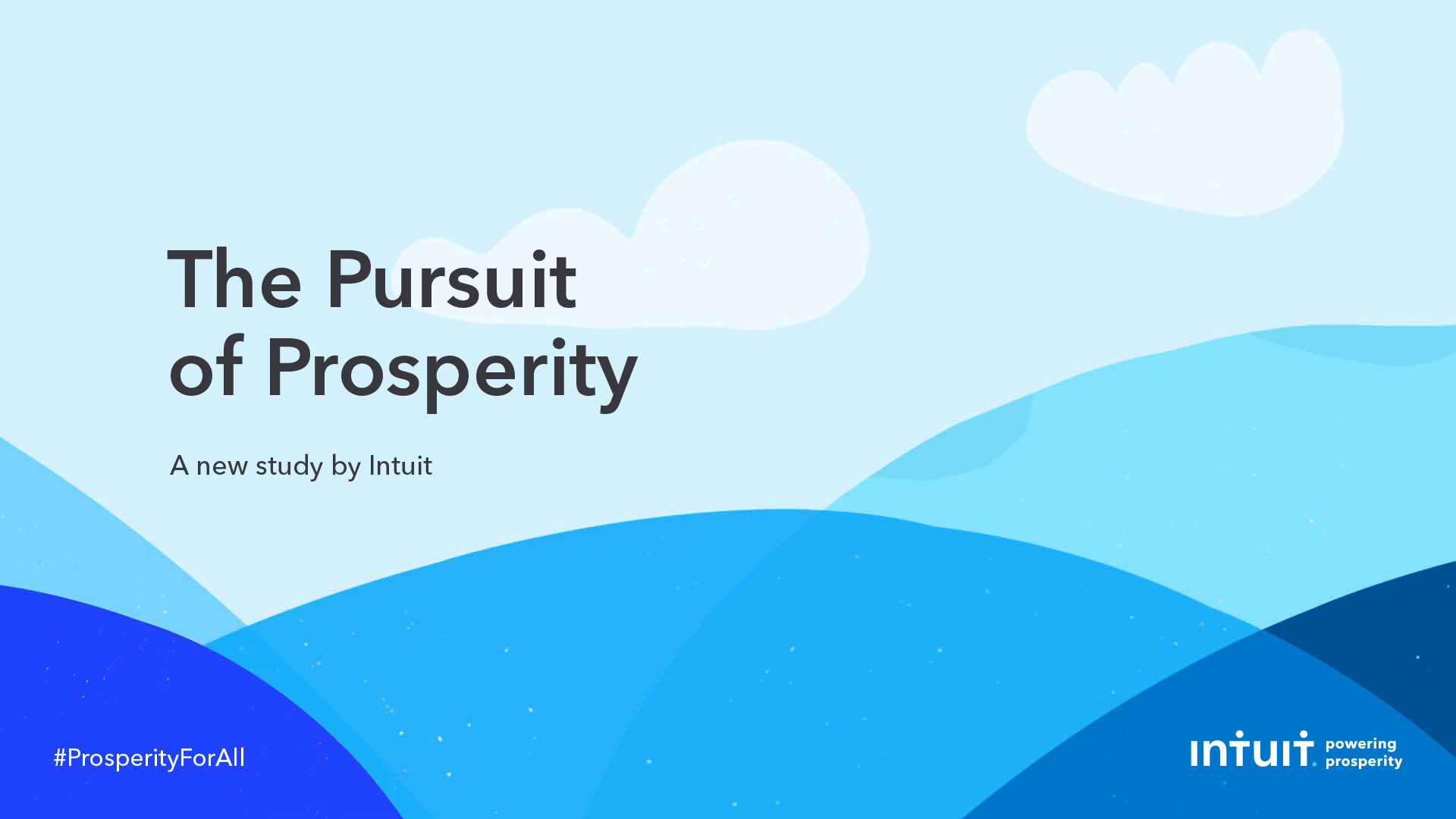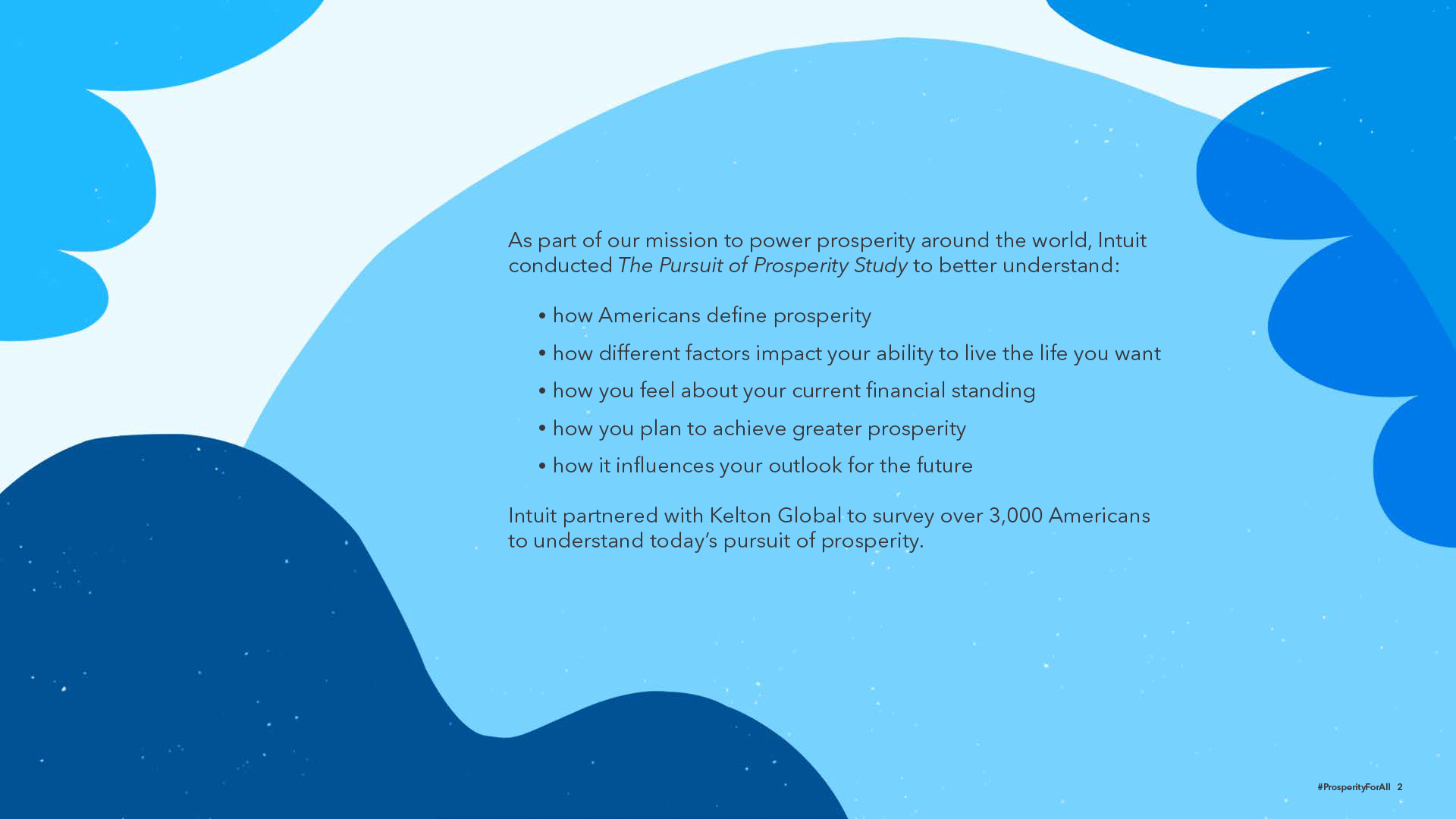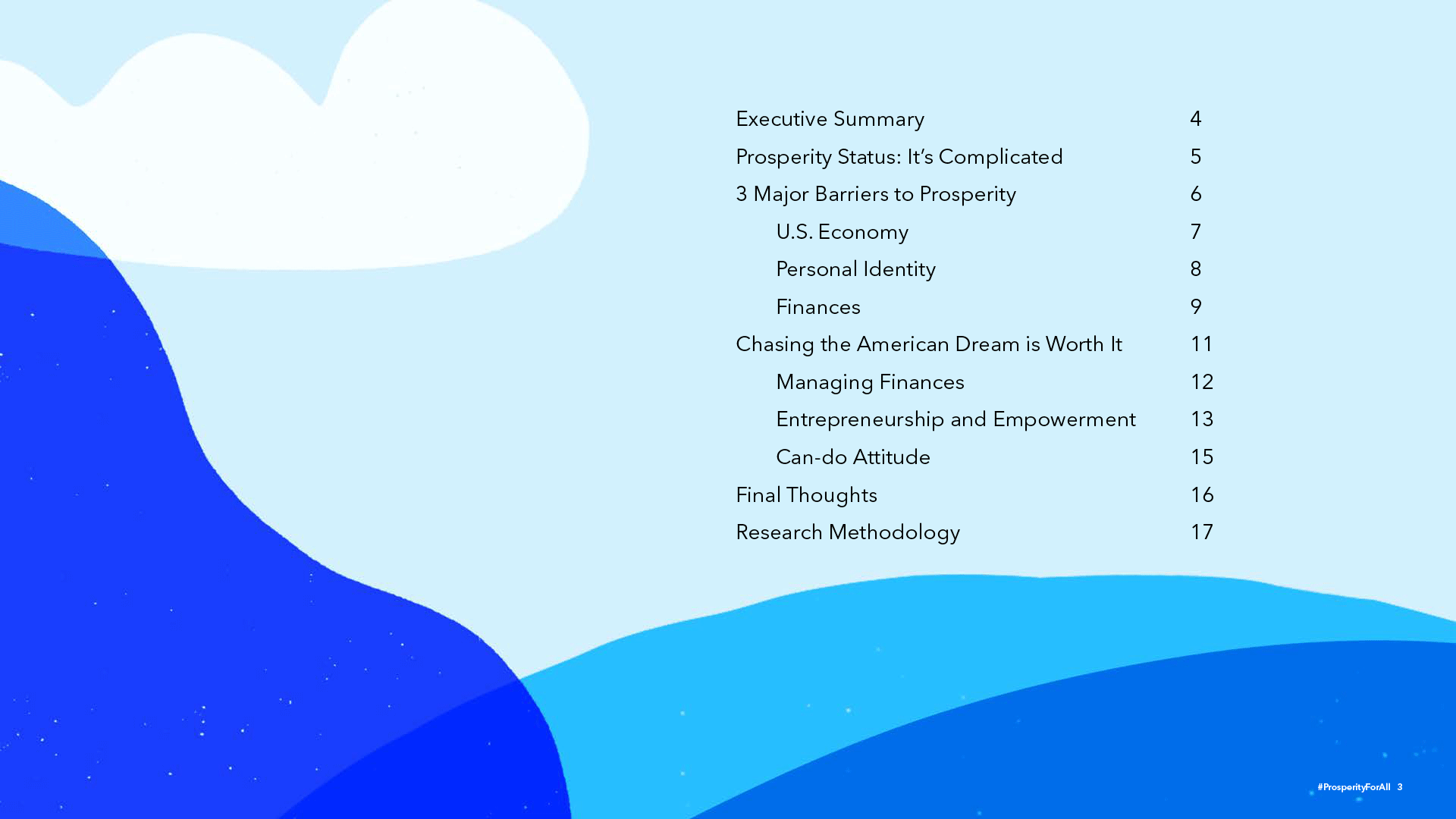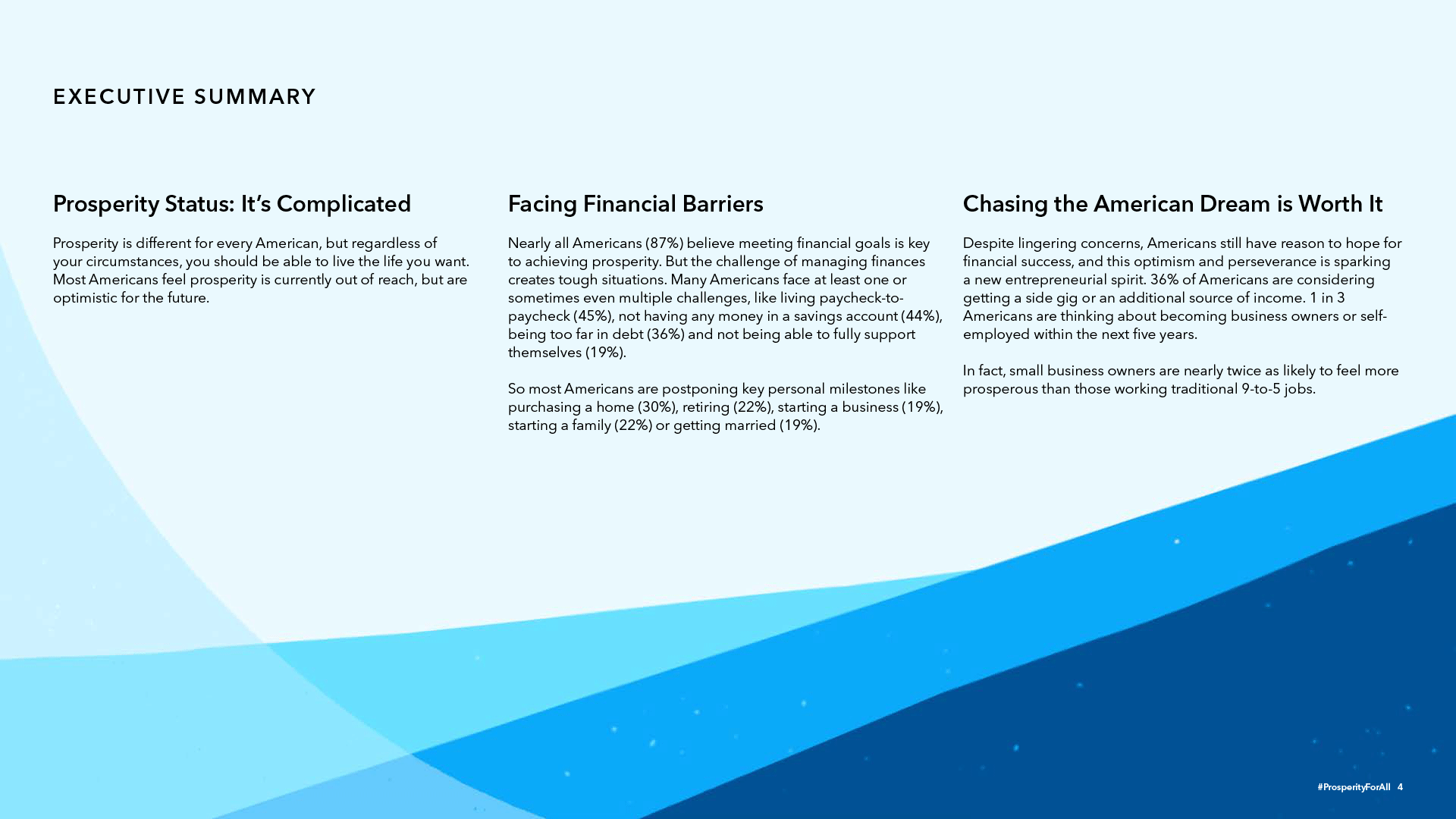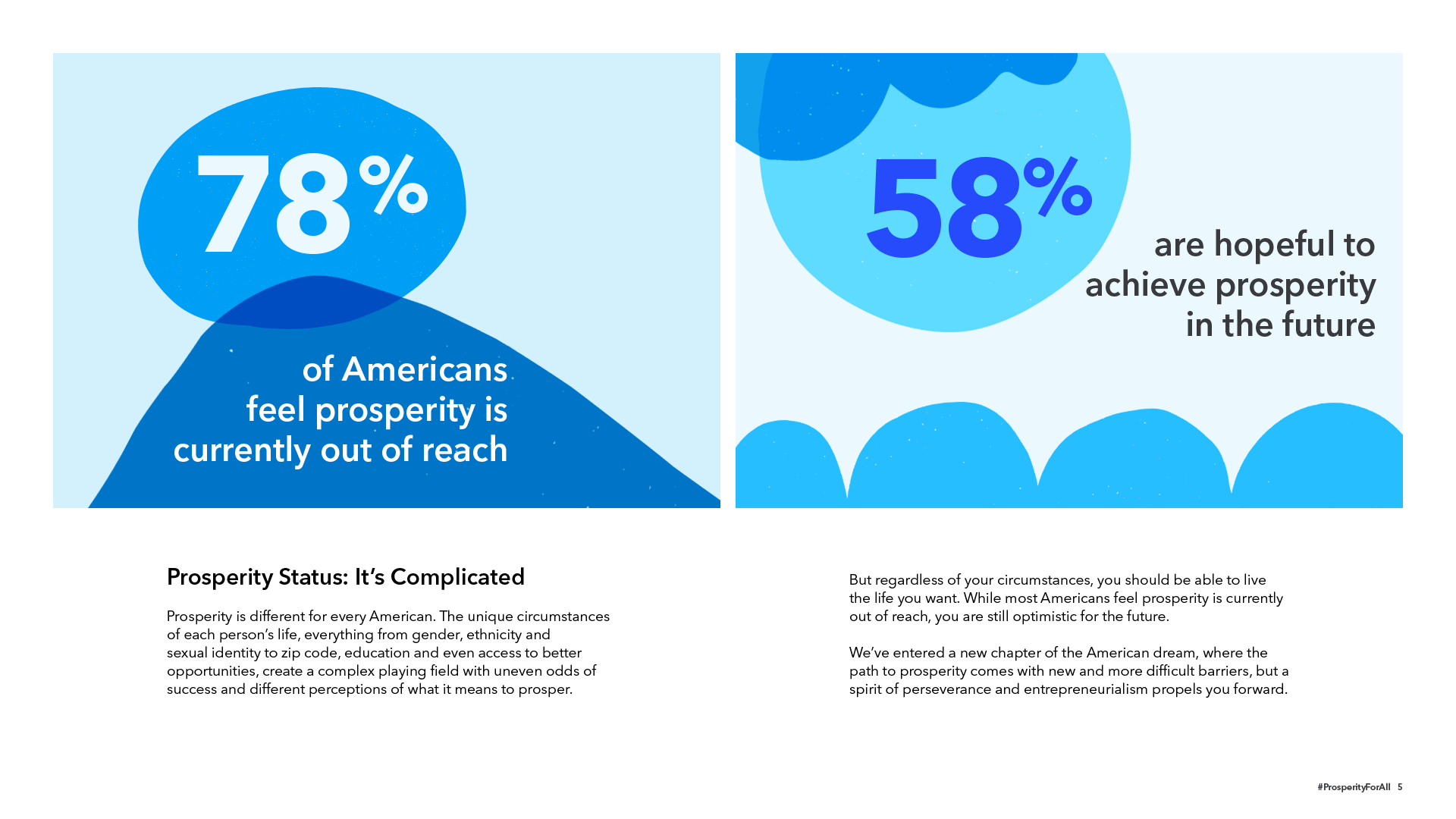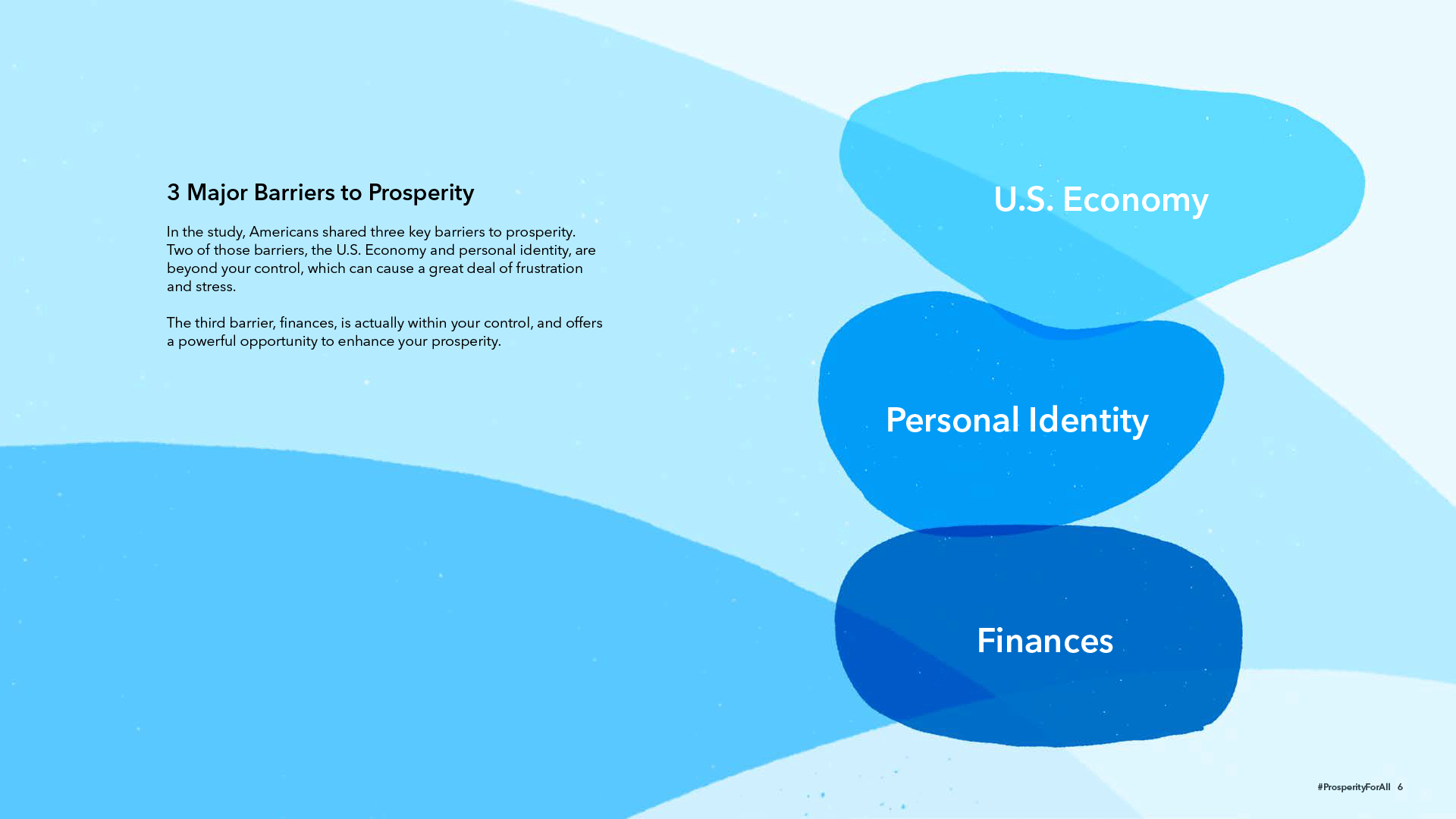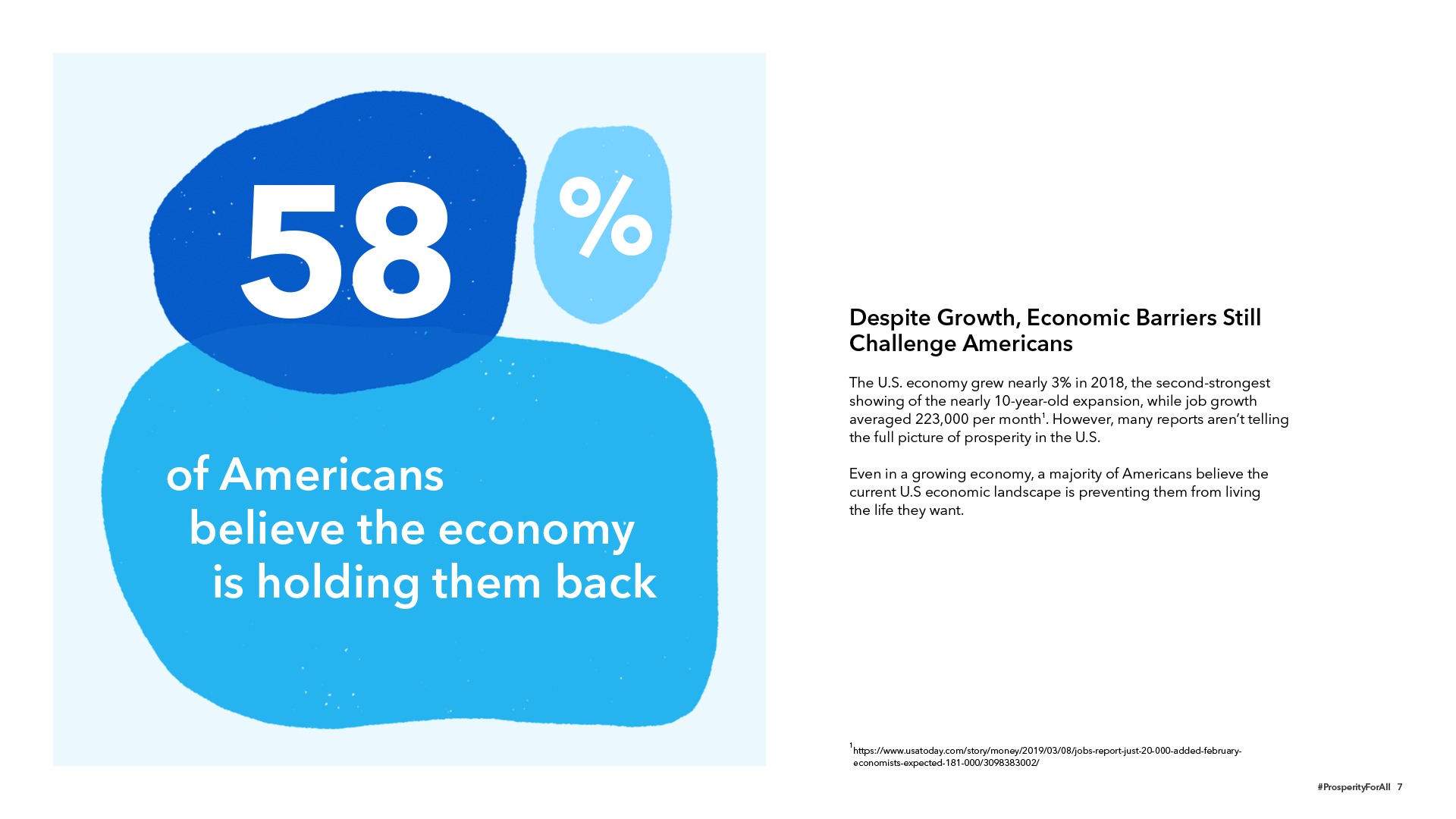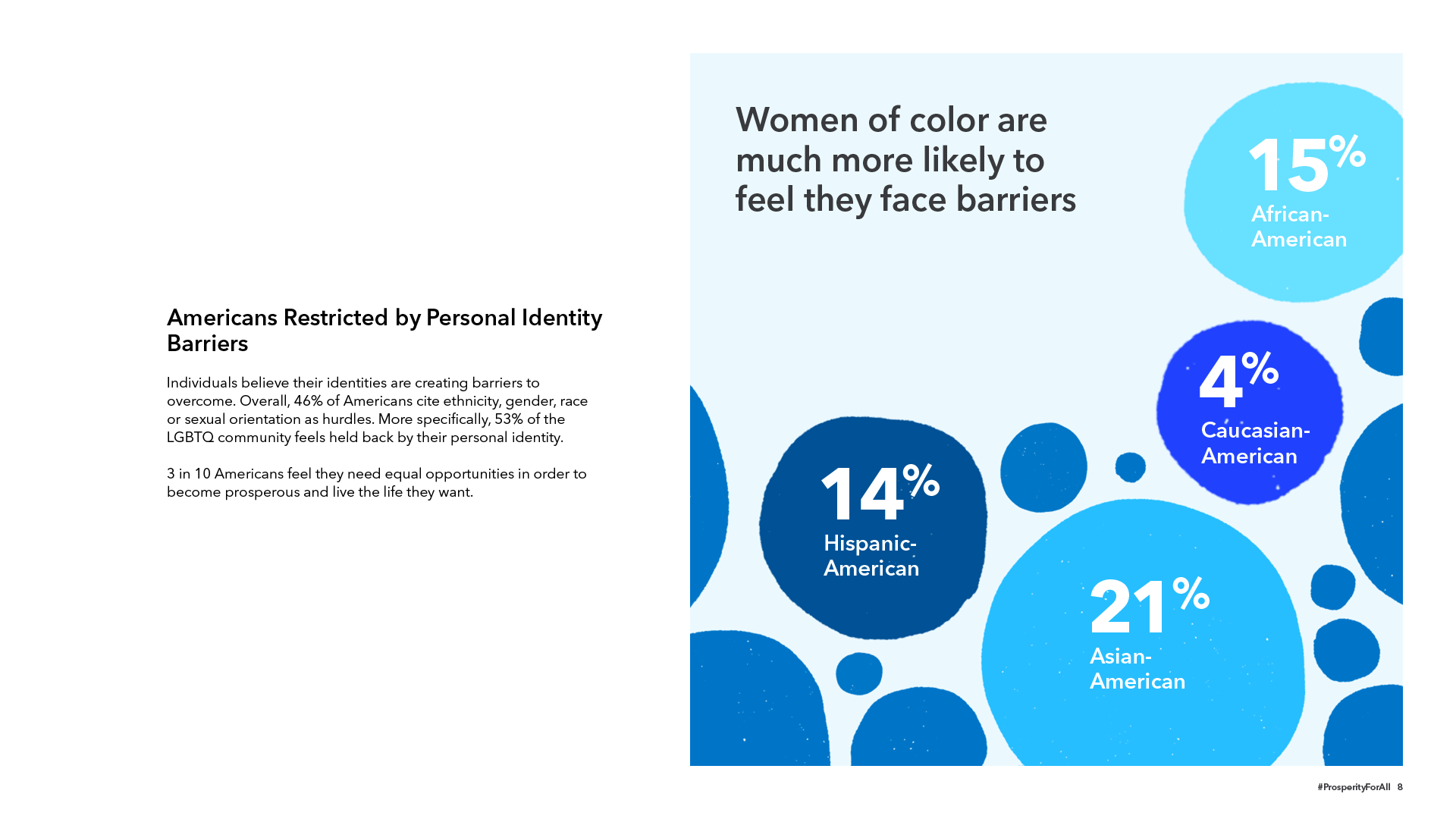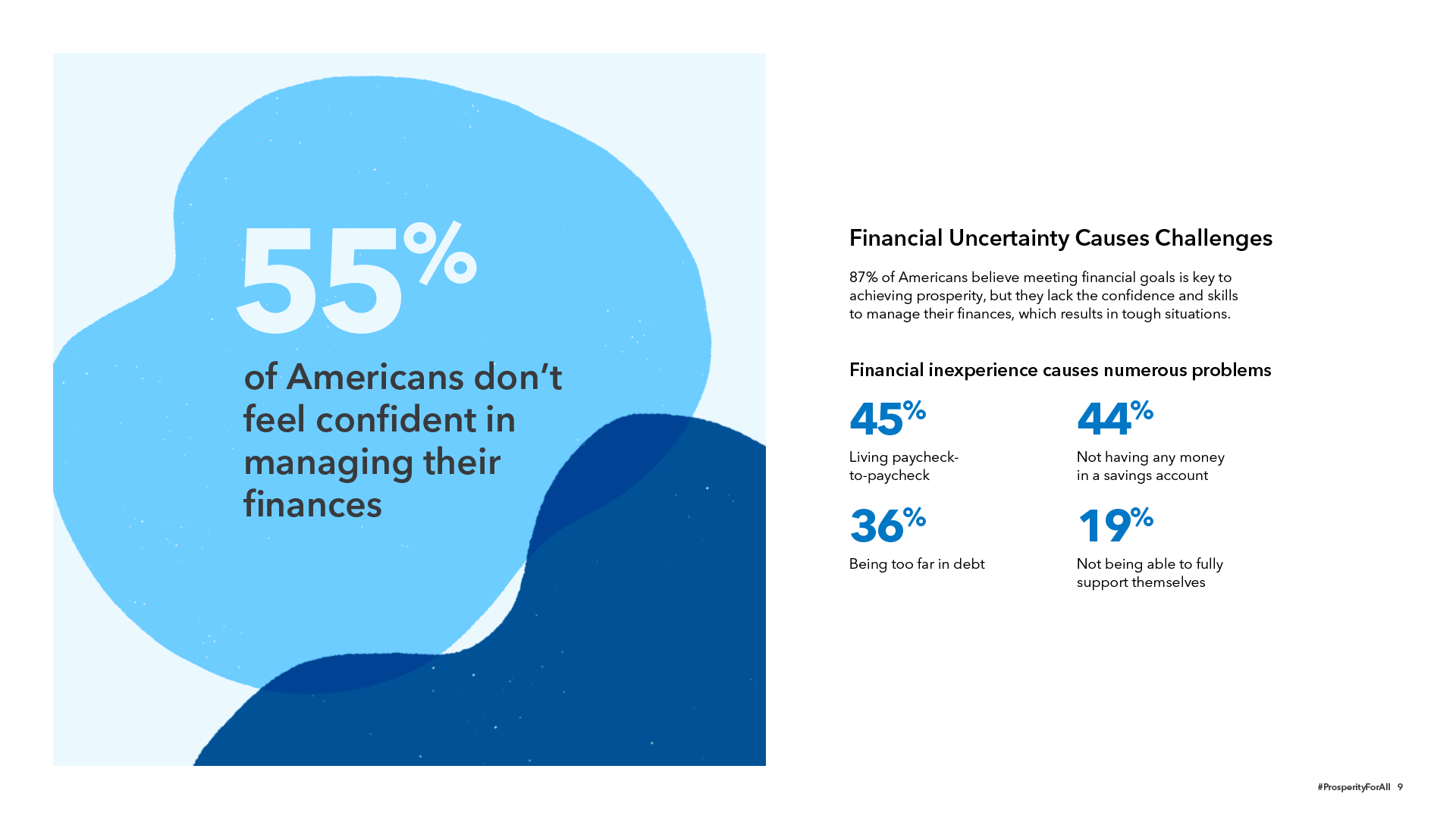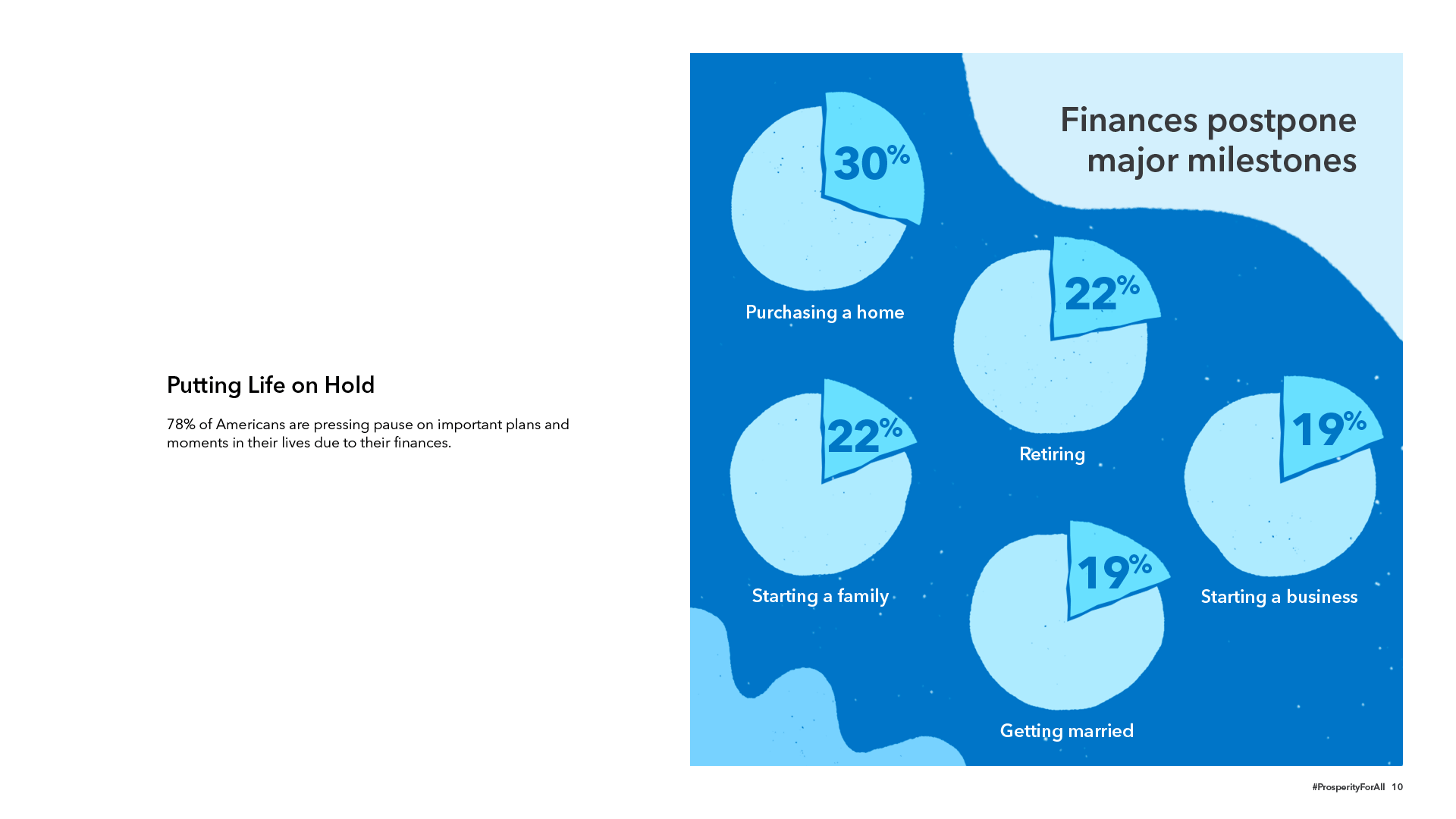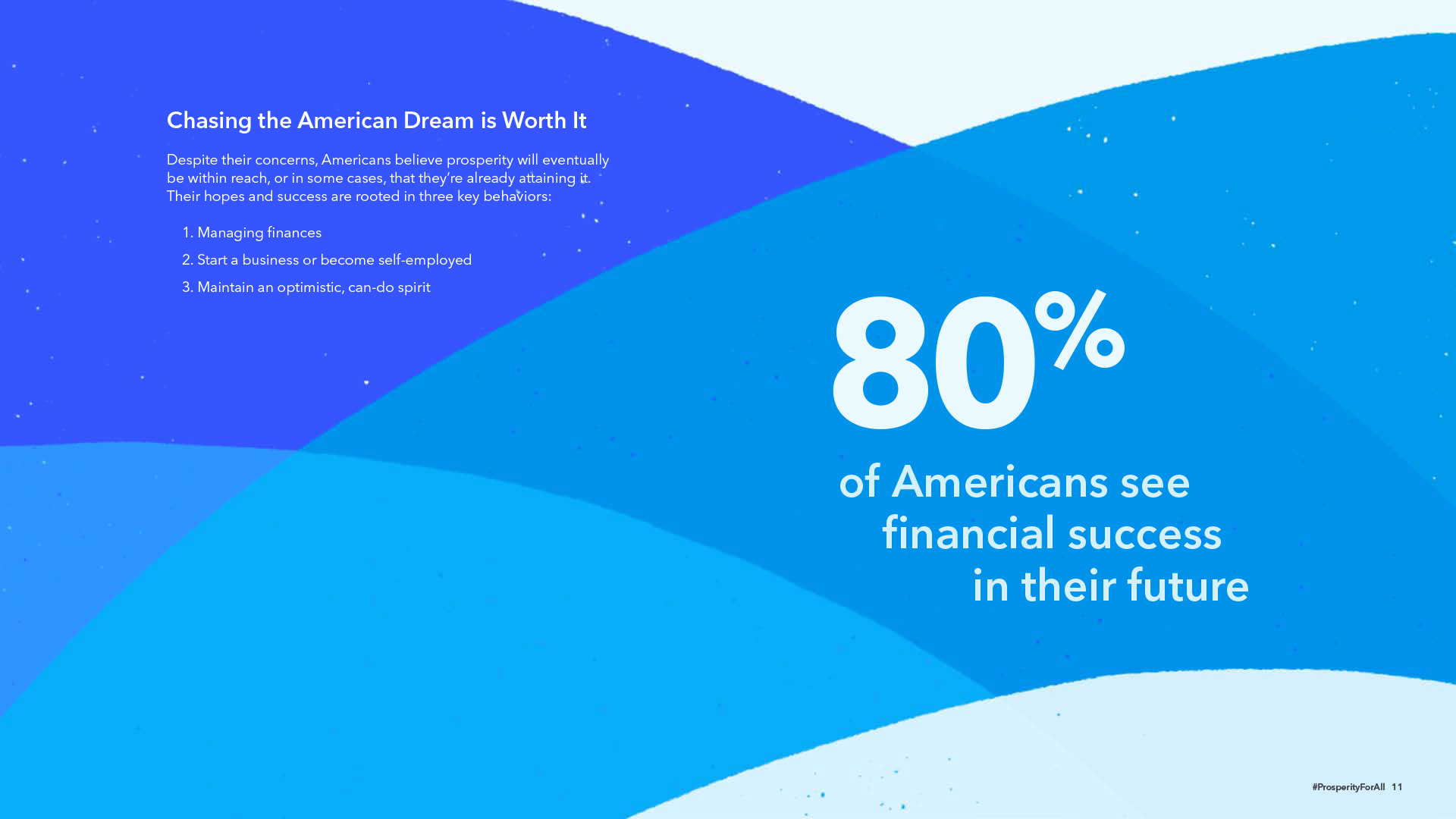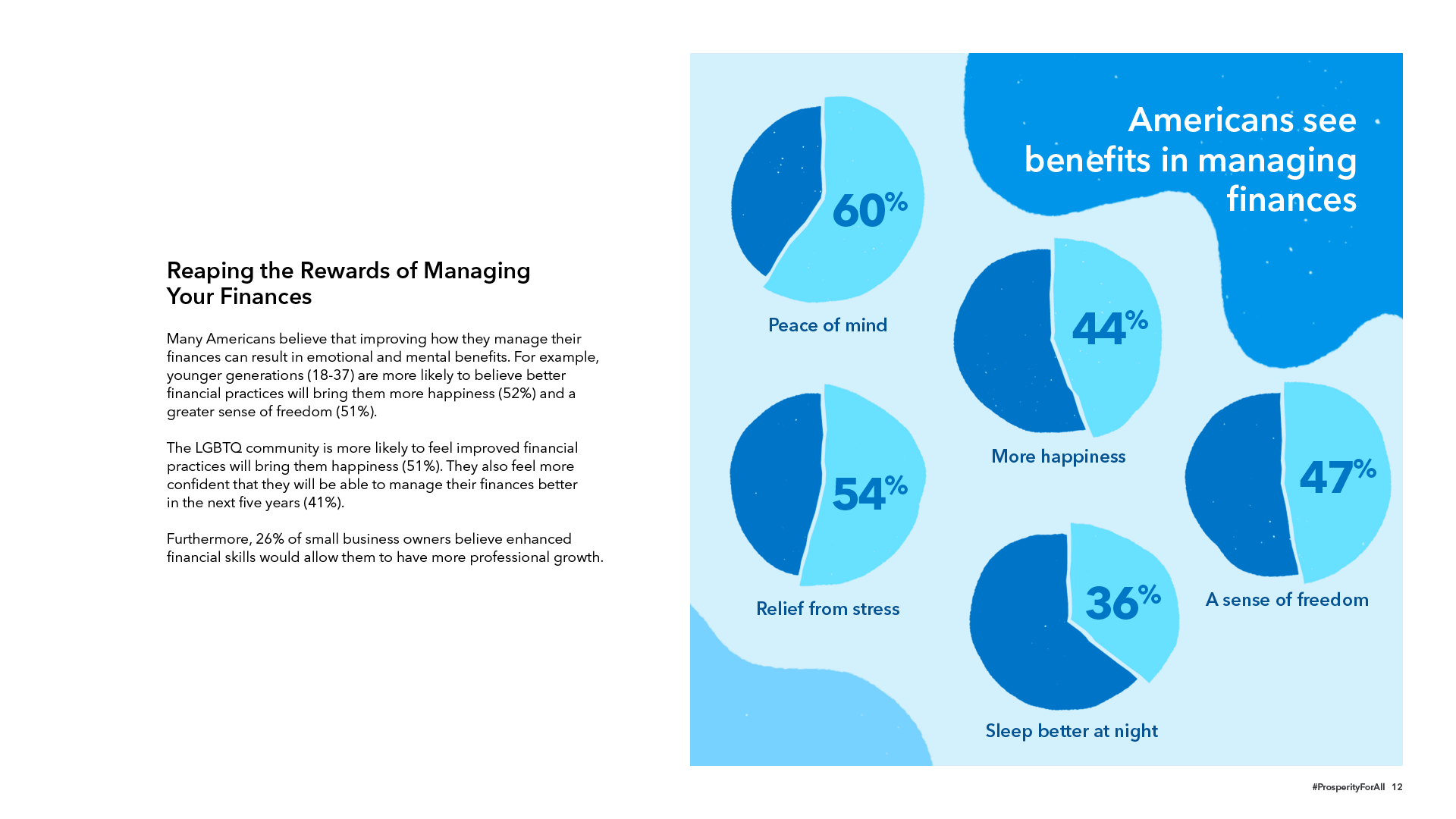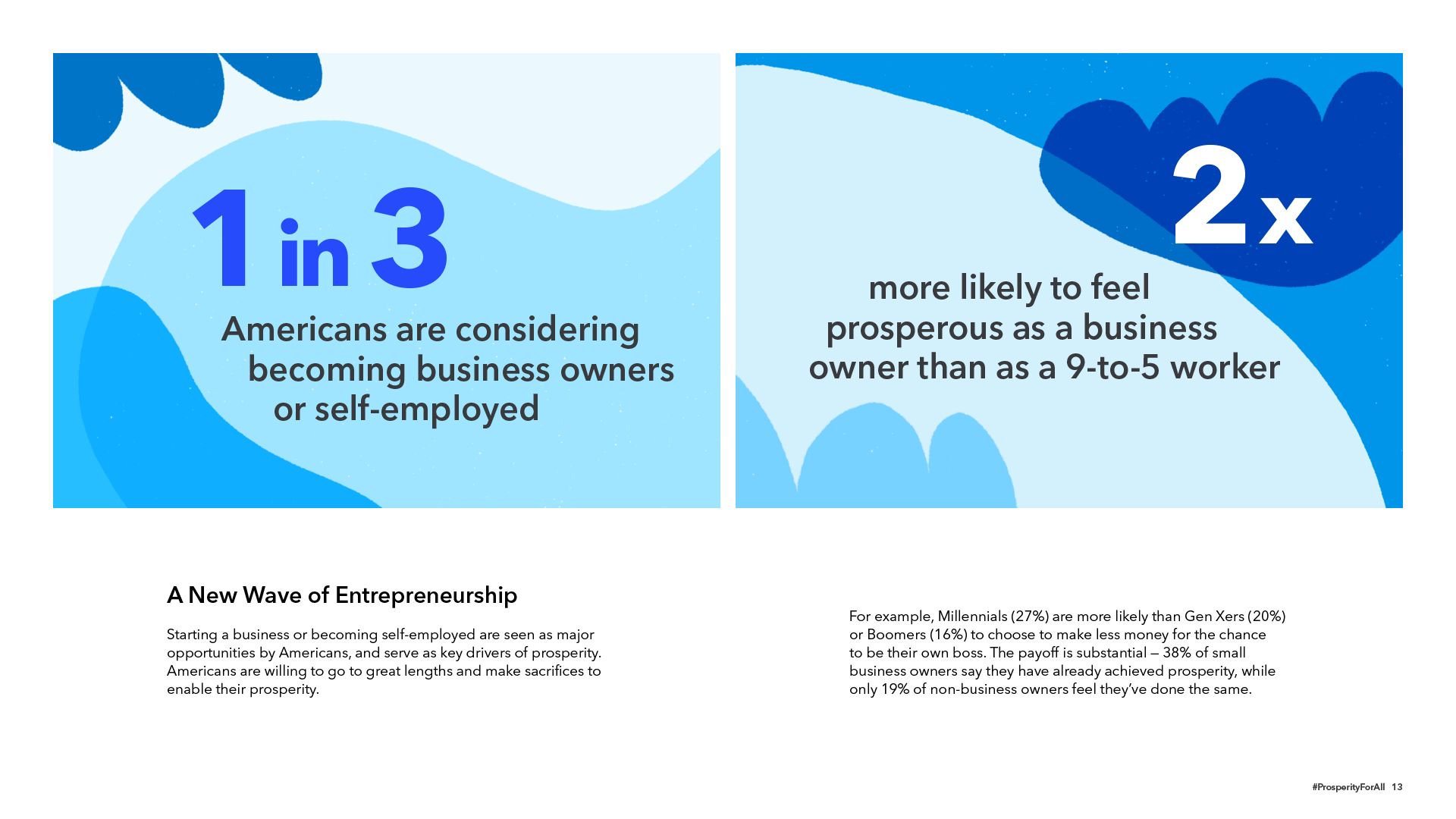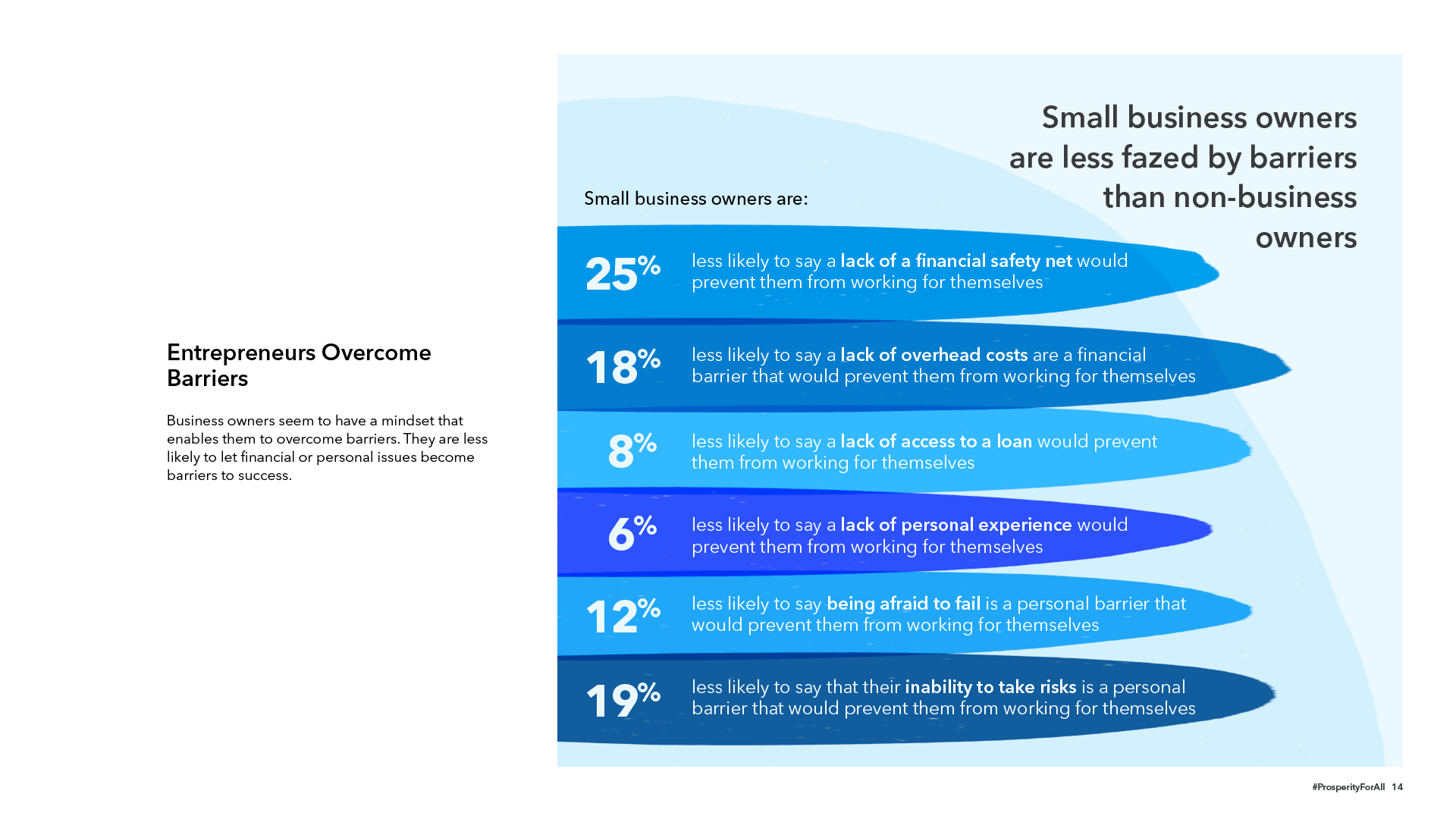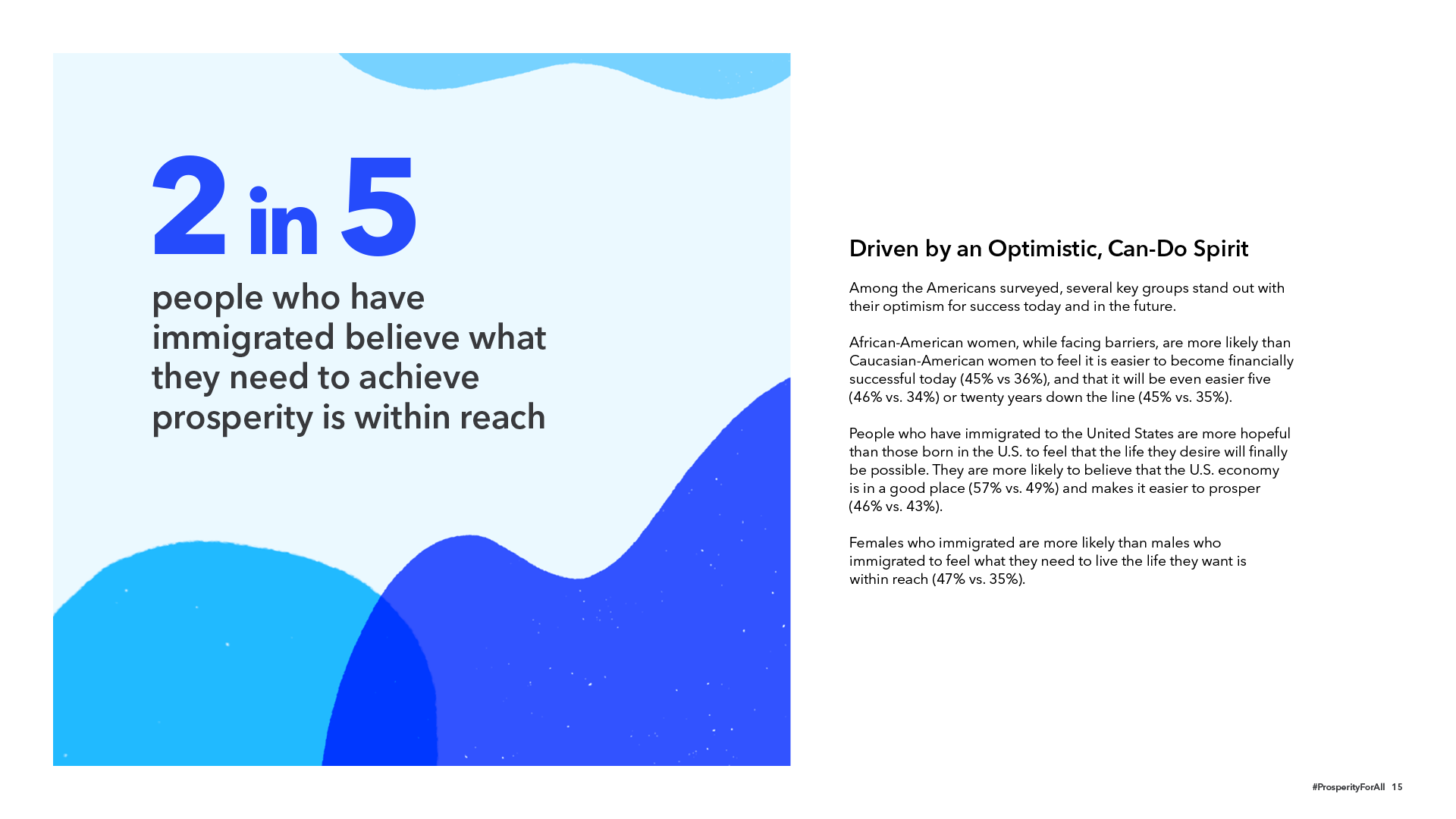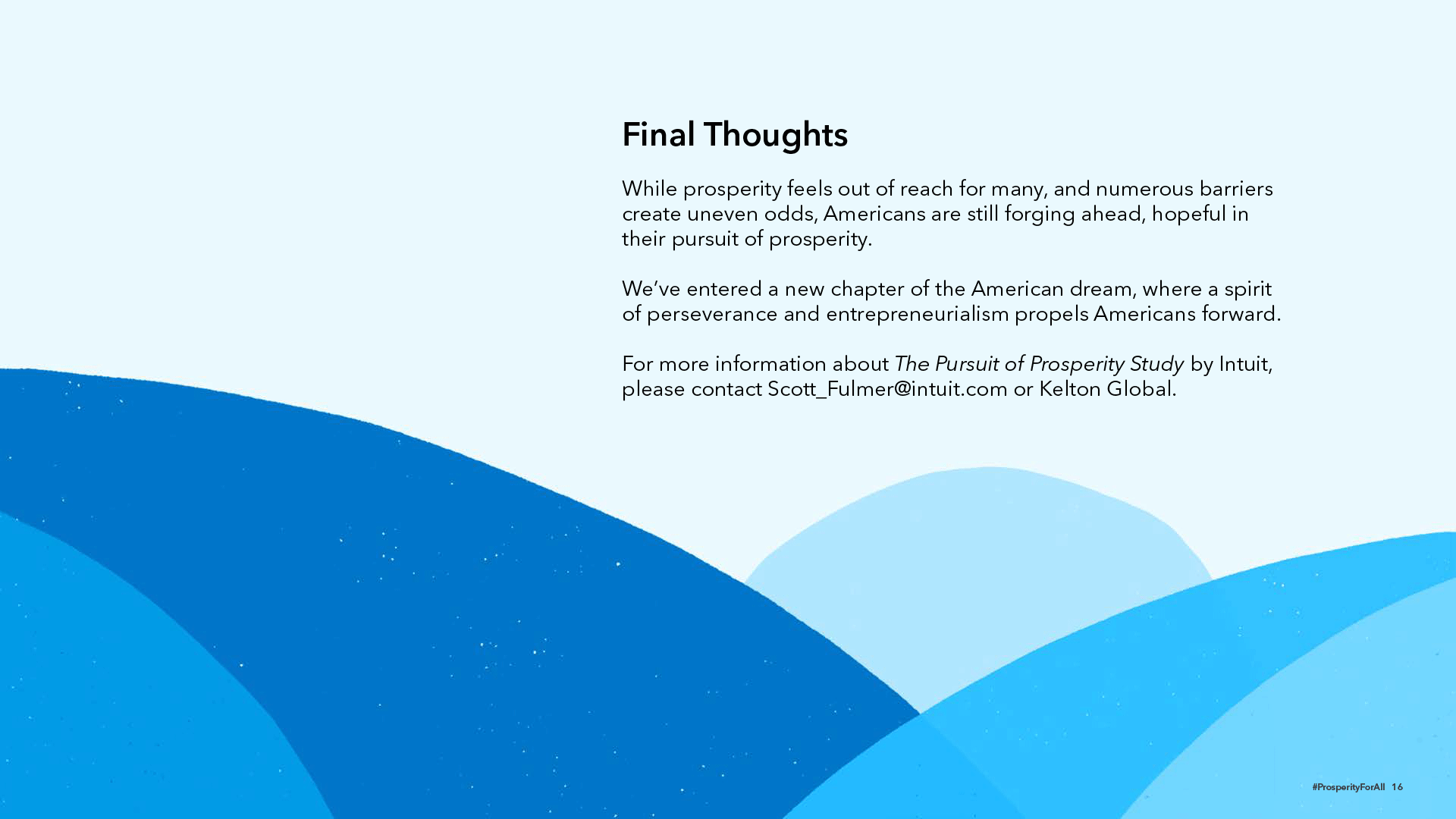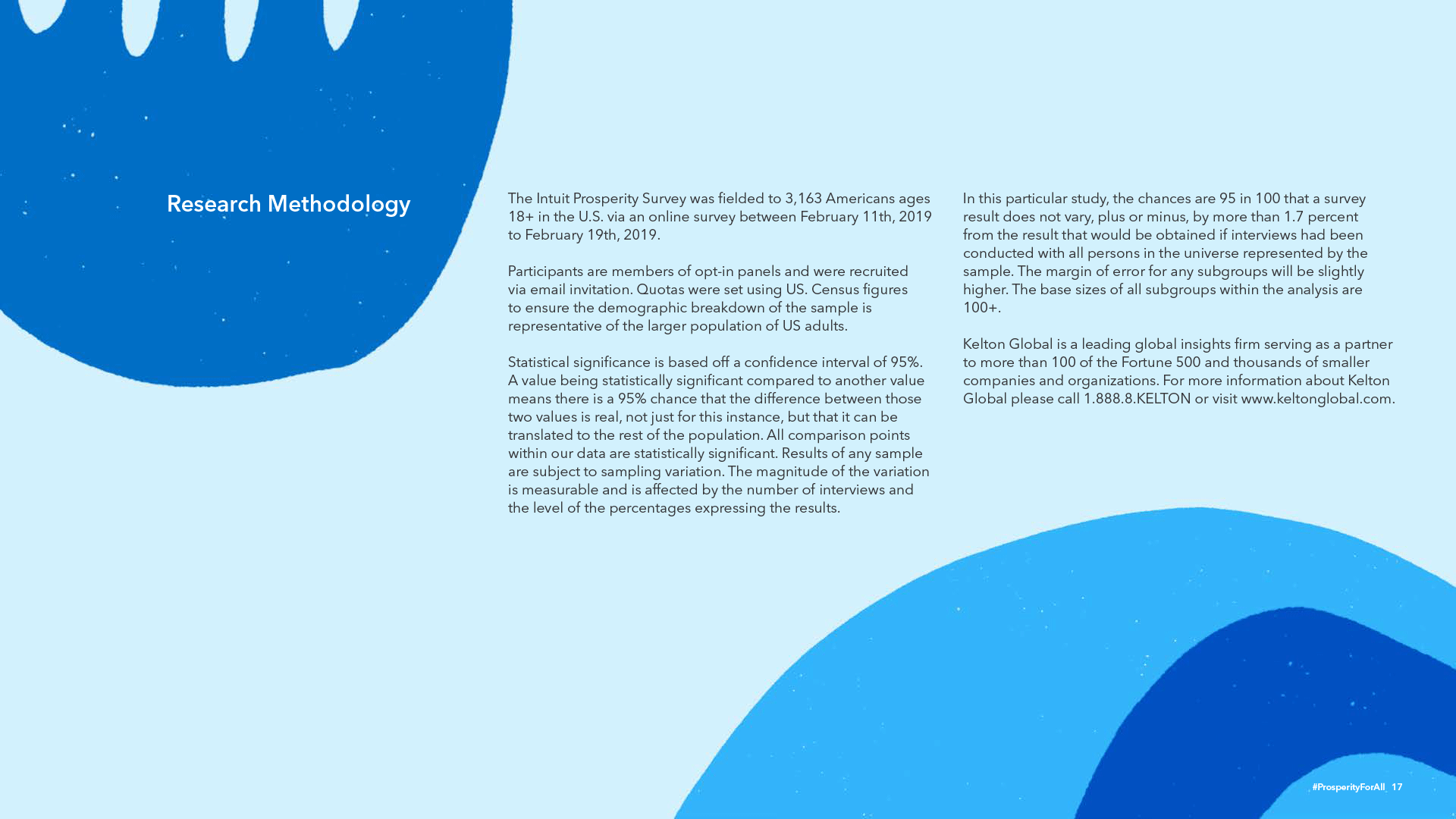 Style Guide 
Created for strategic partners to use when creating supporting graphics for social channels, press release, and videos.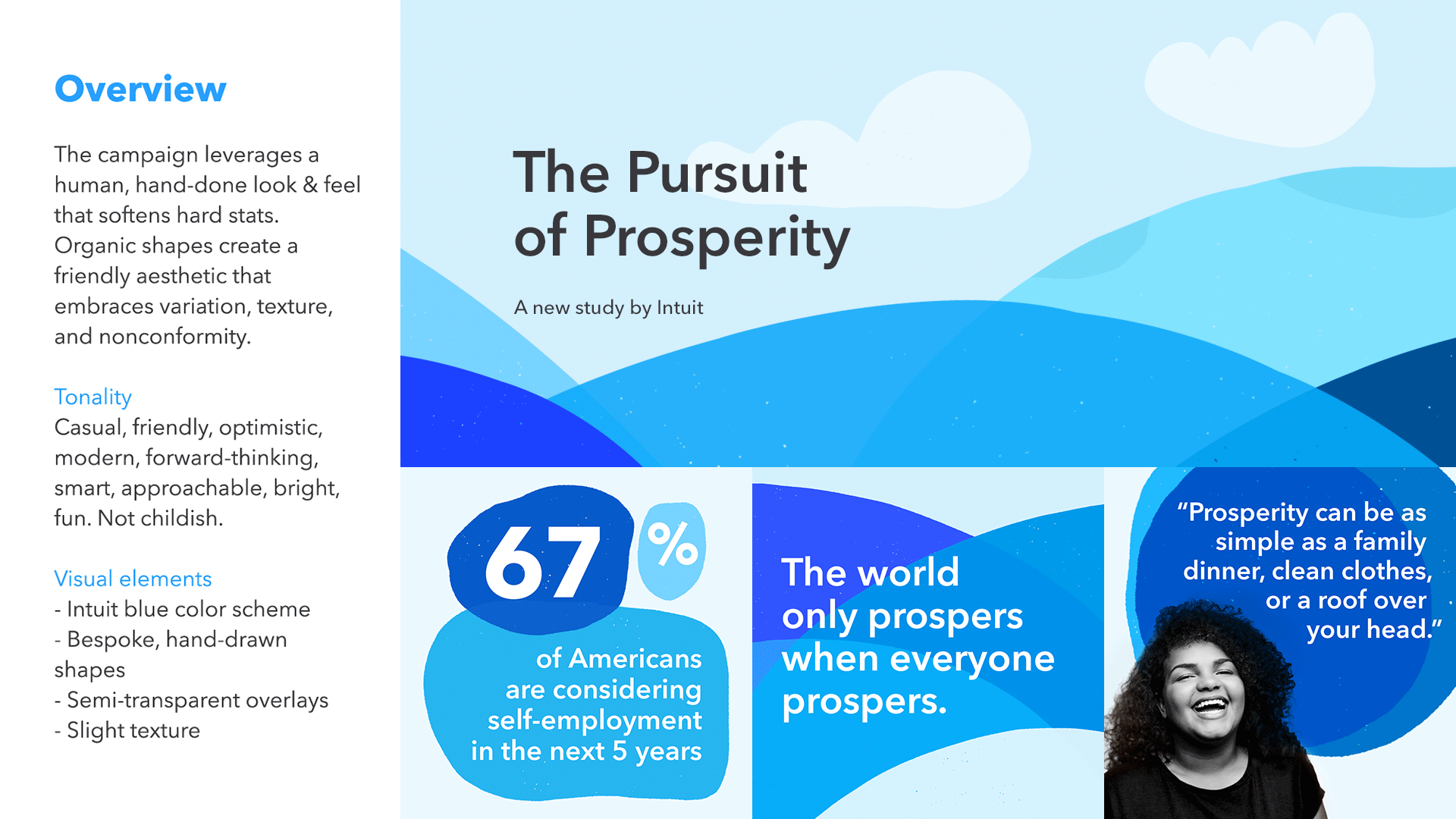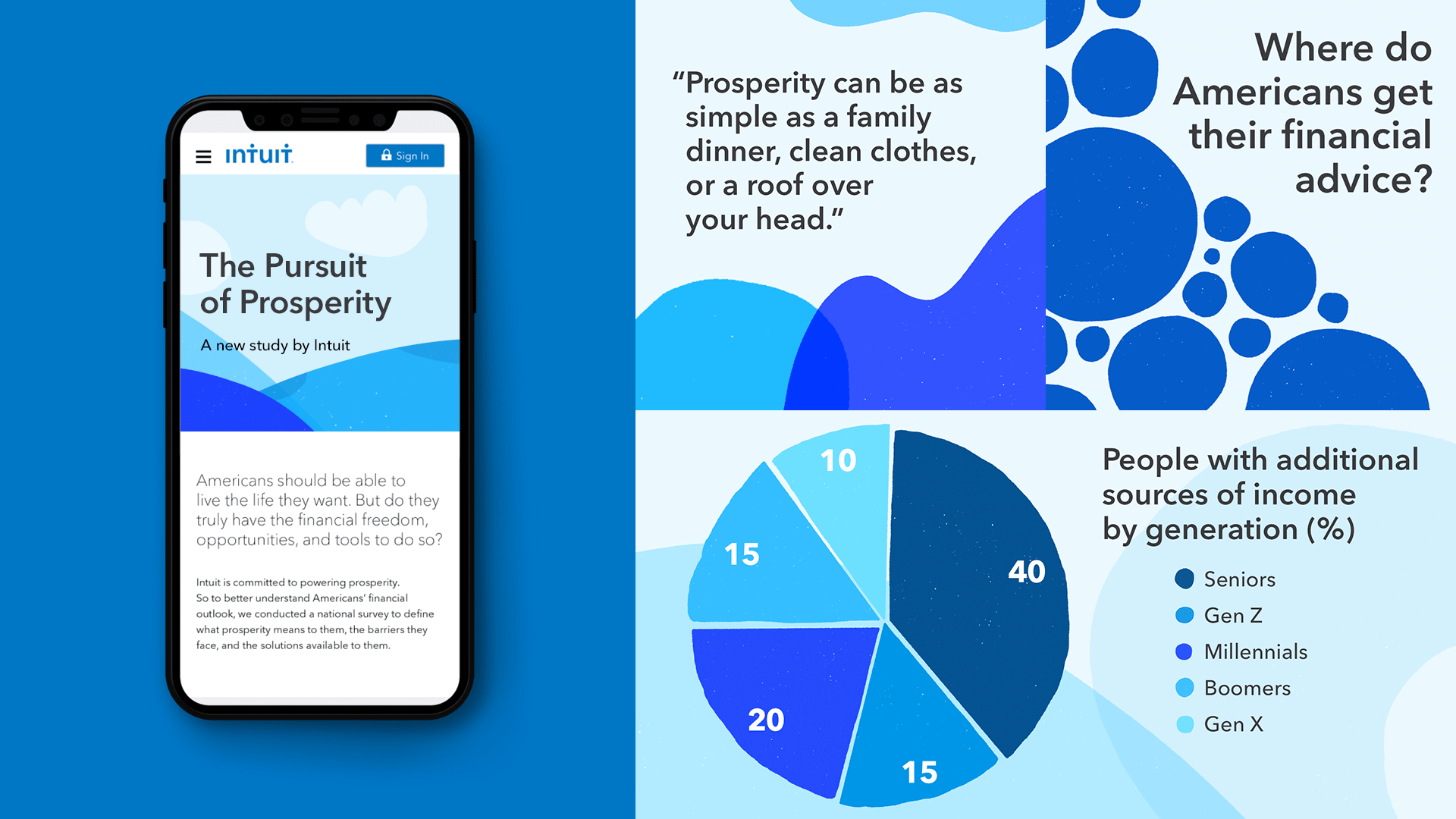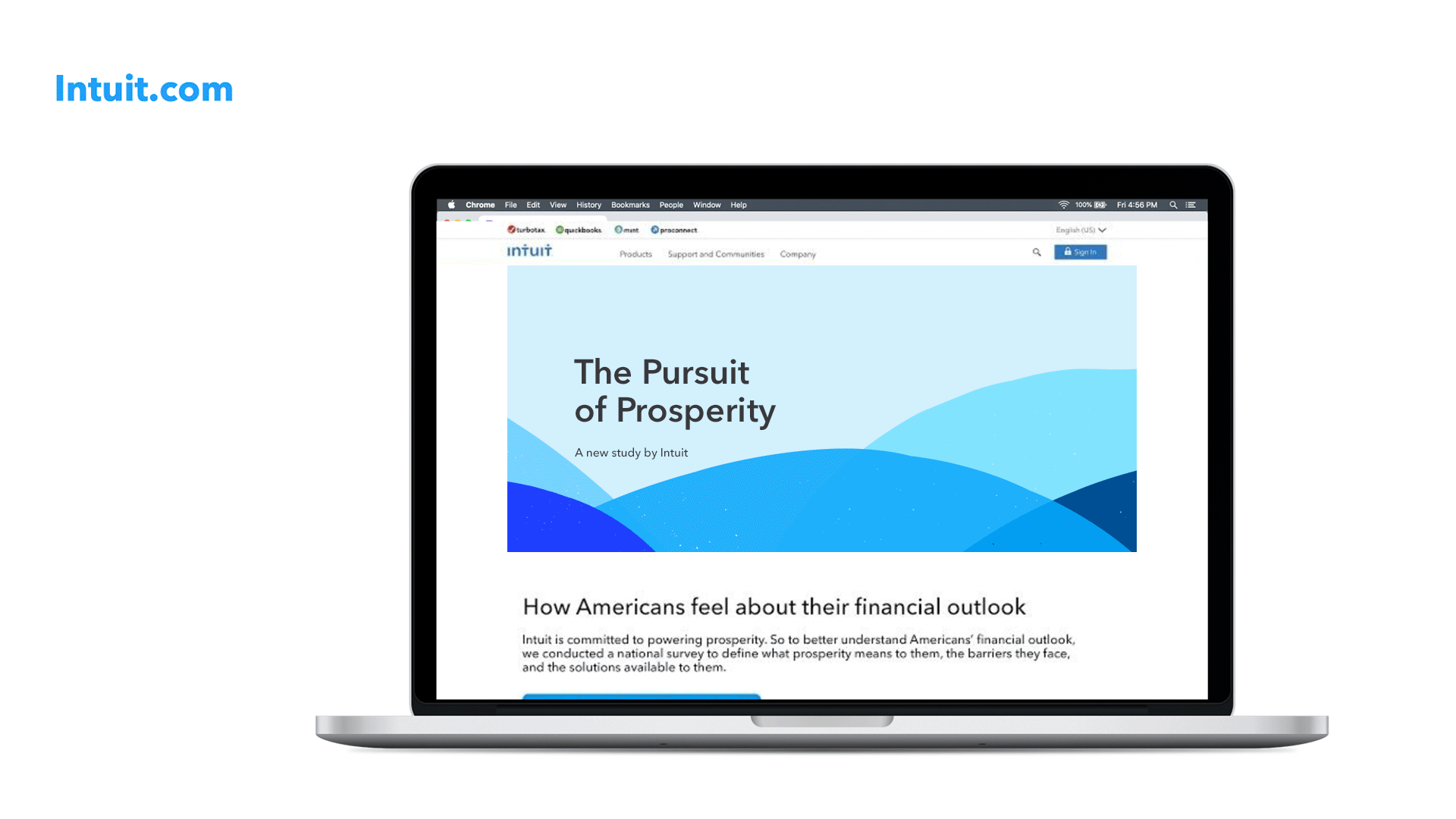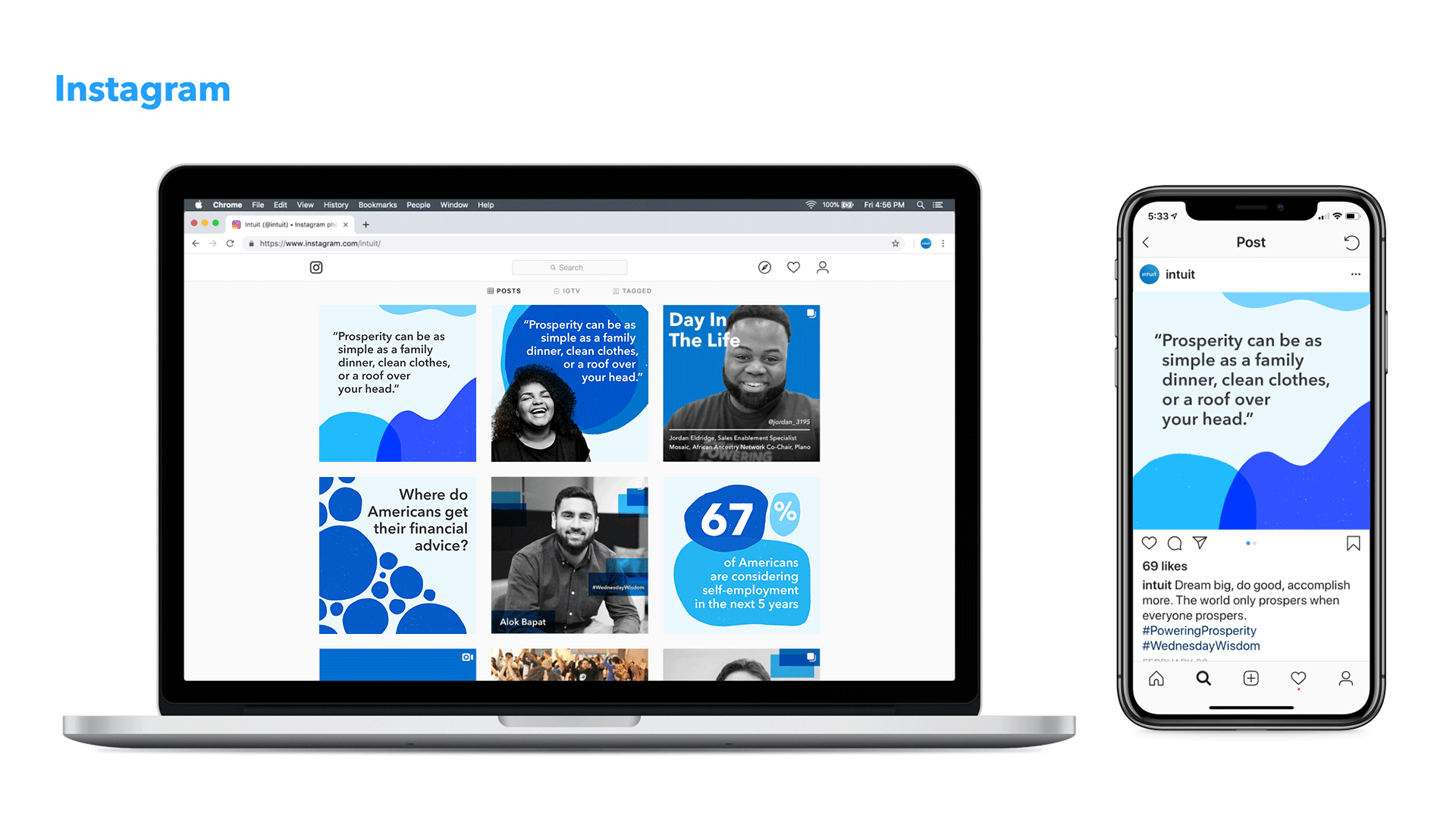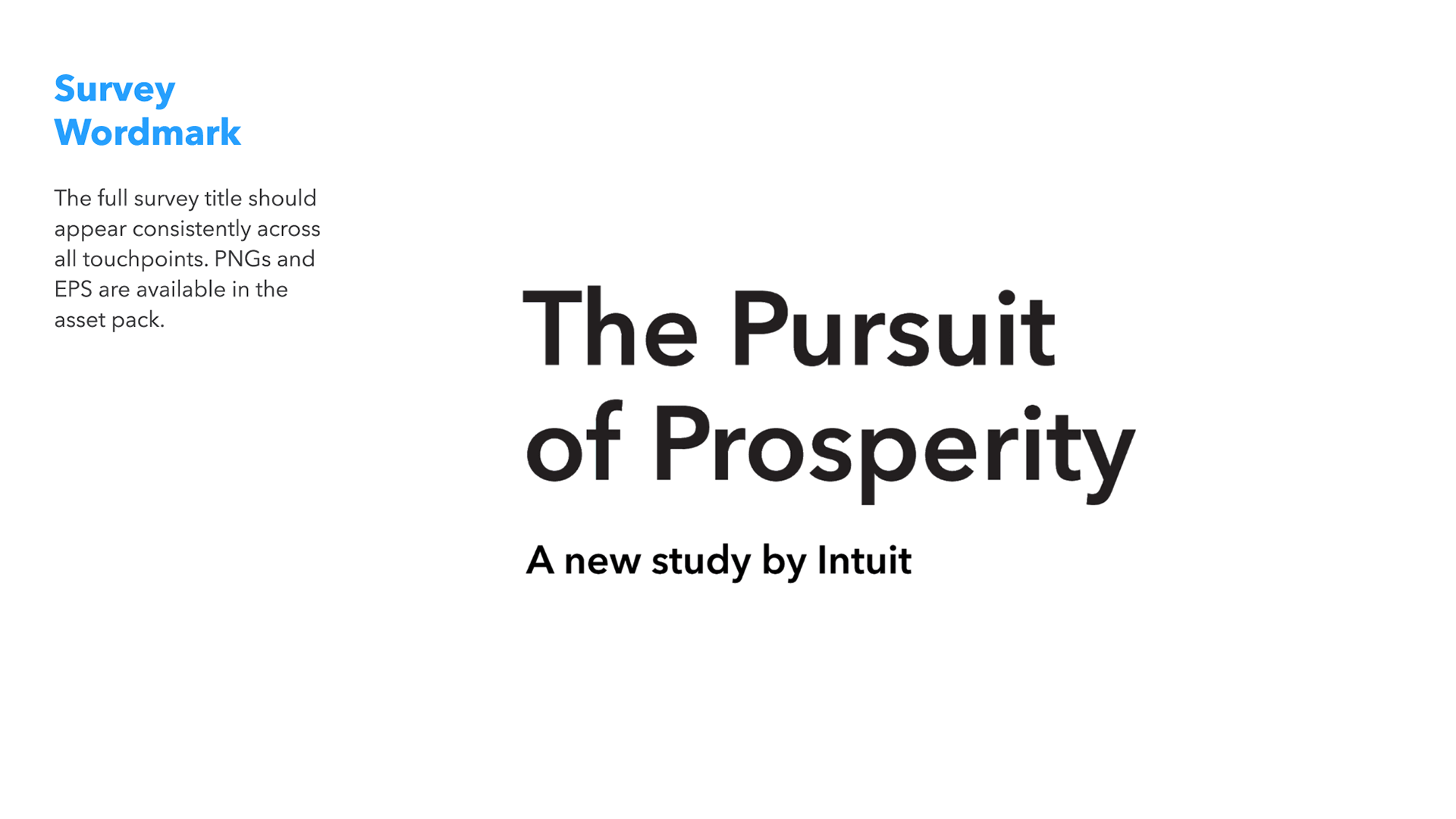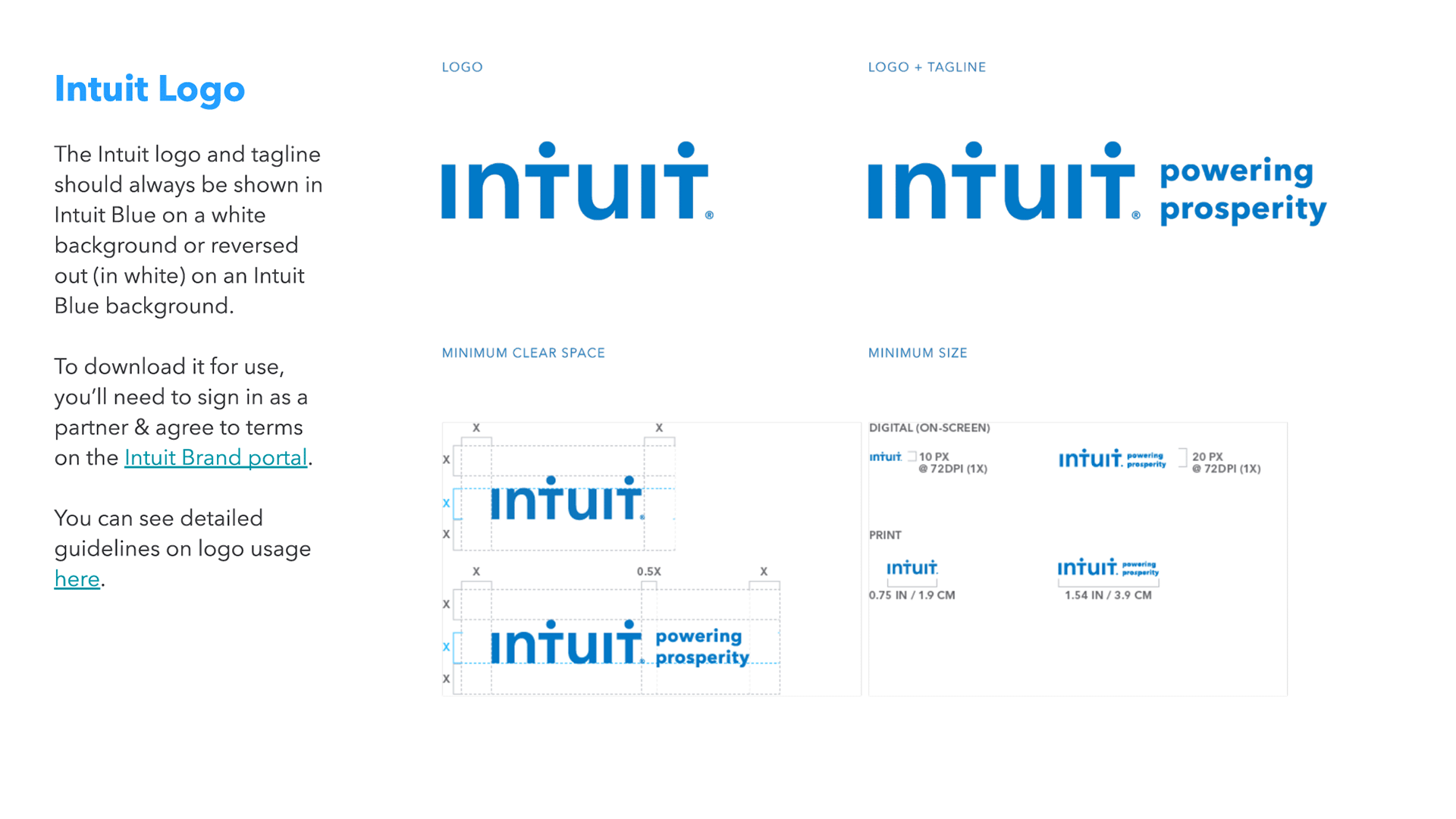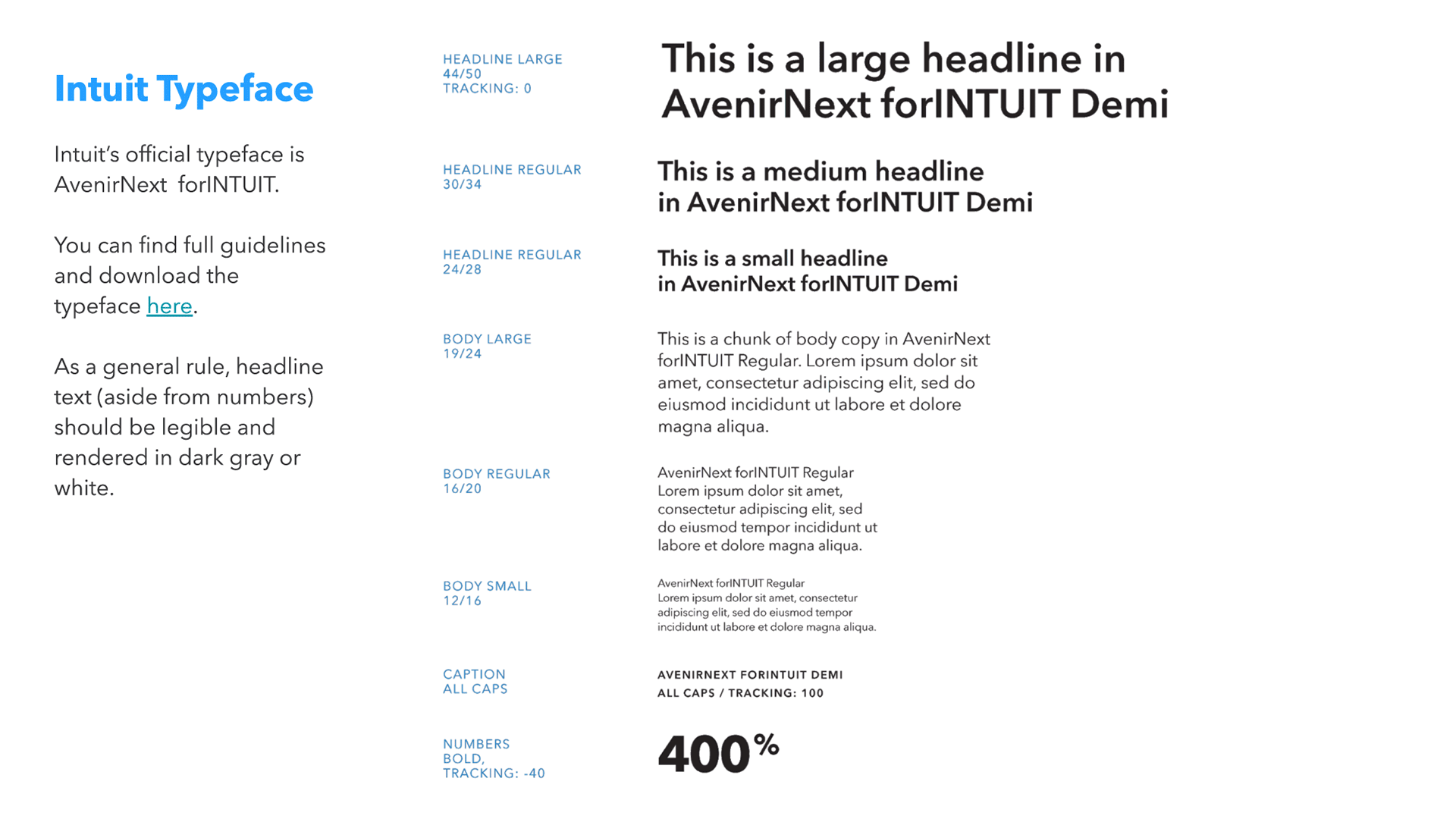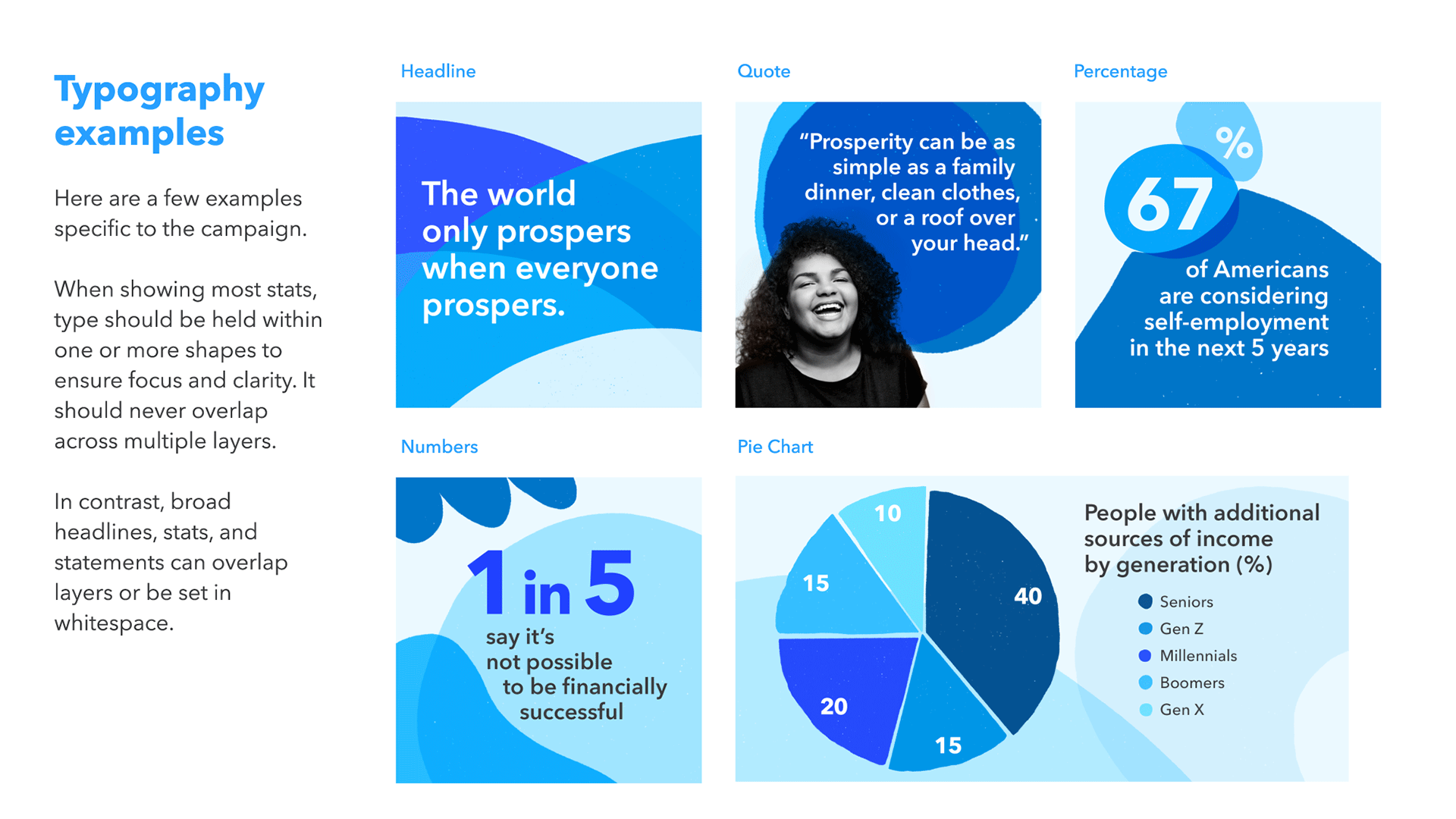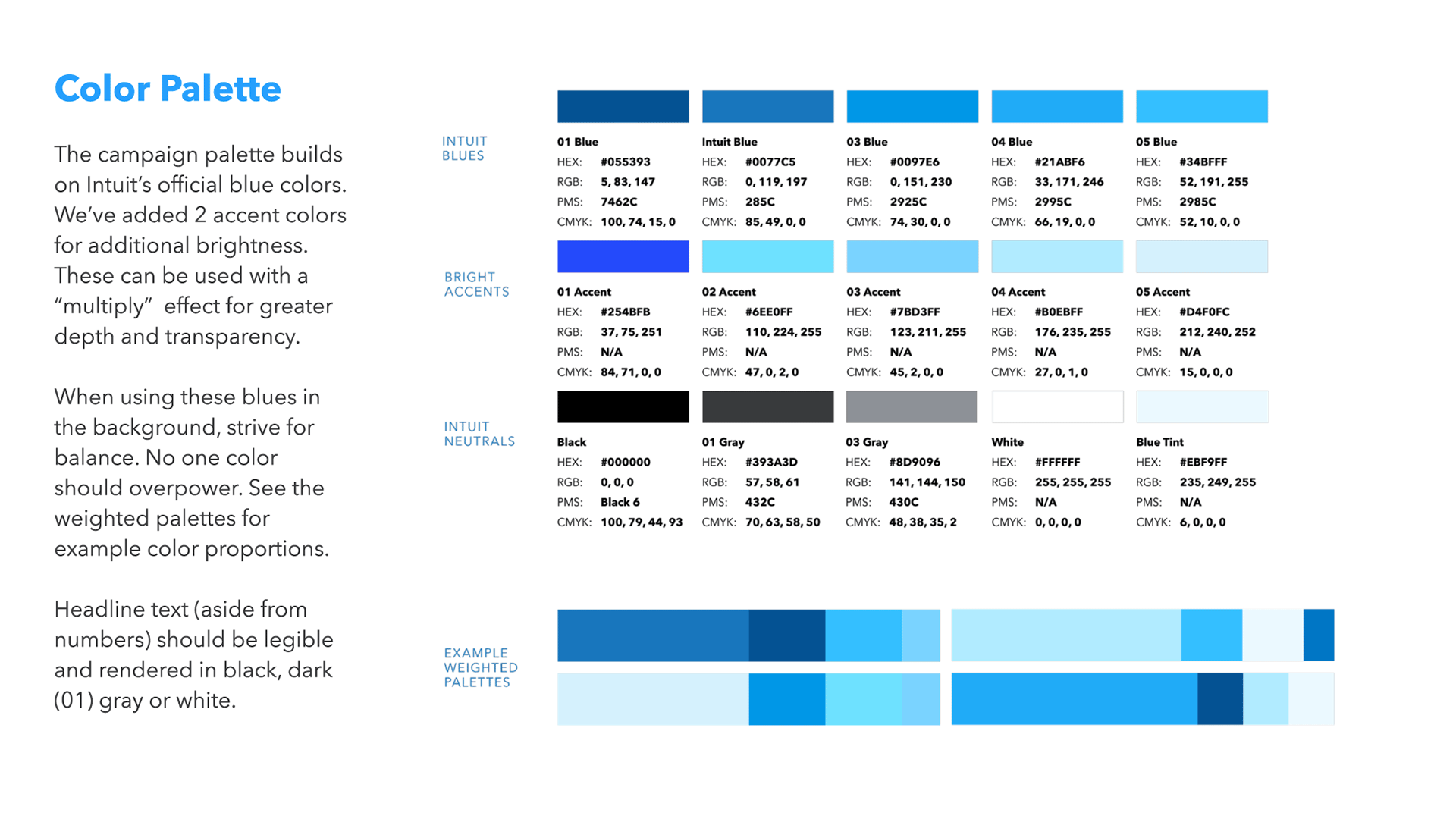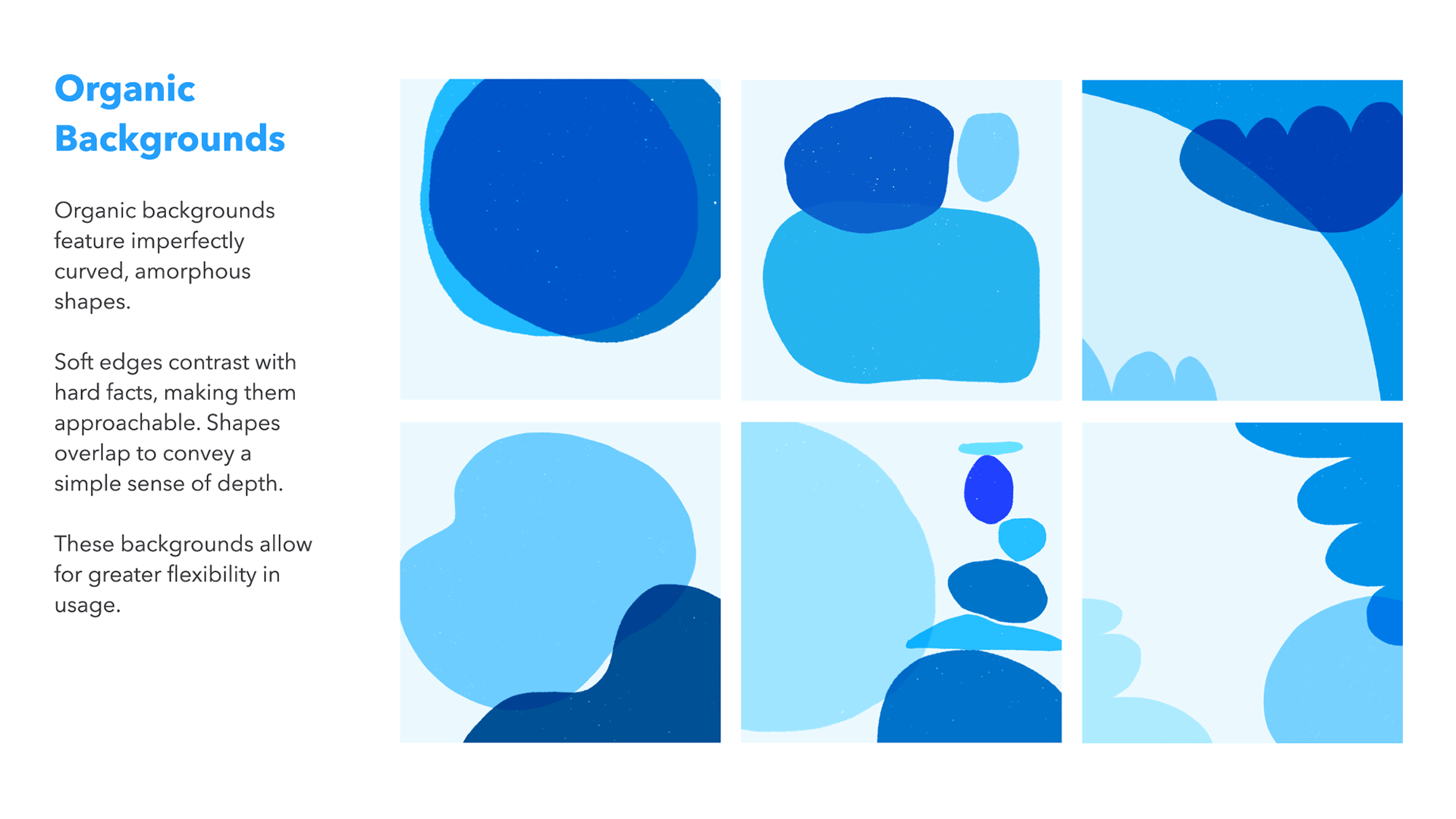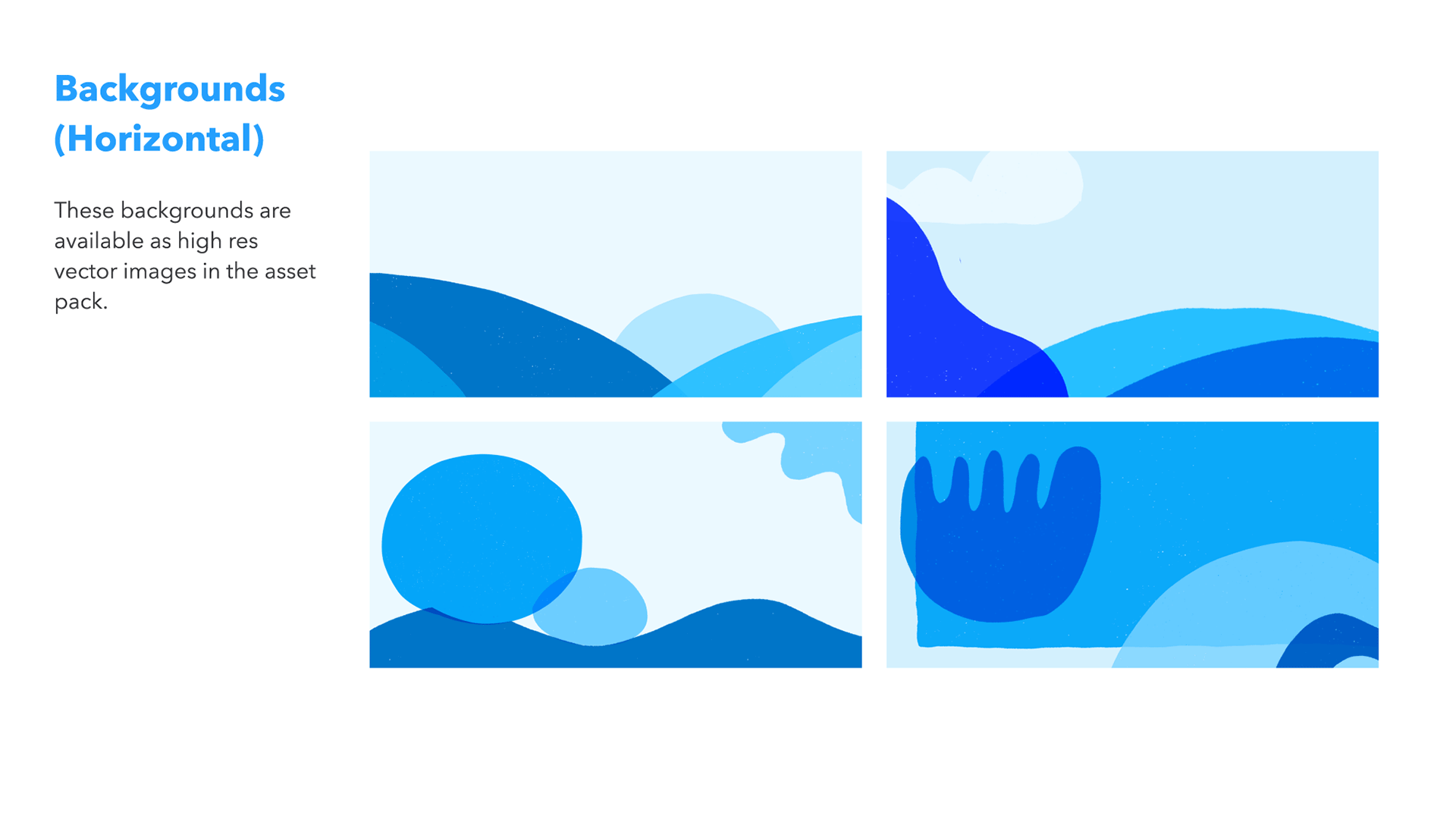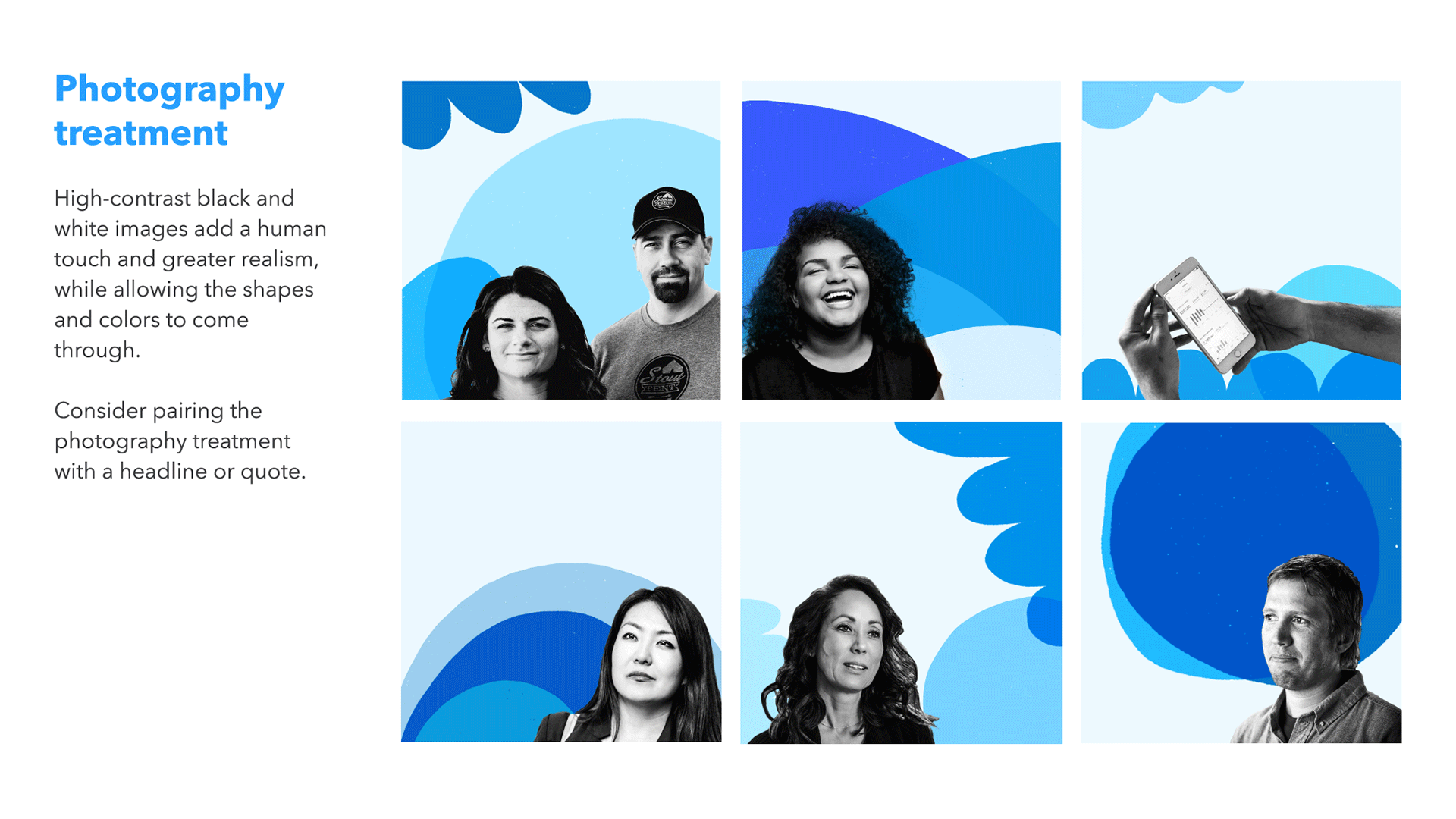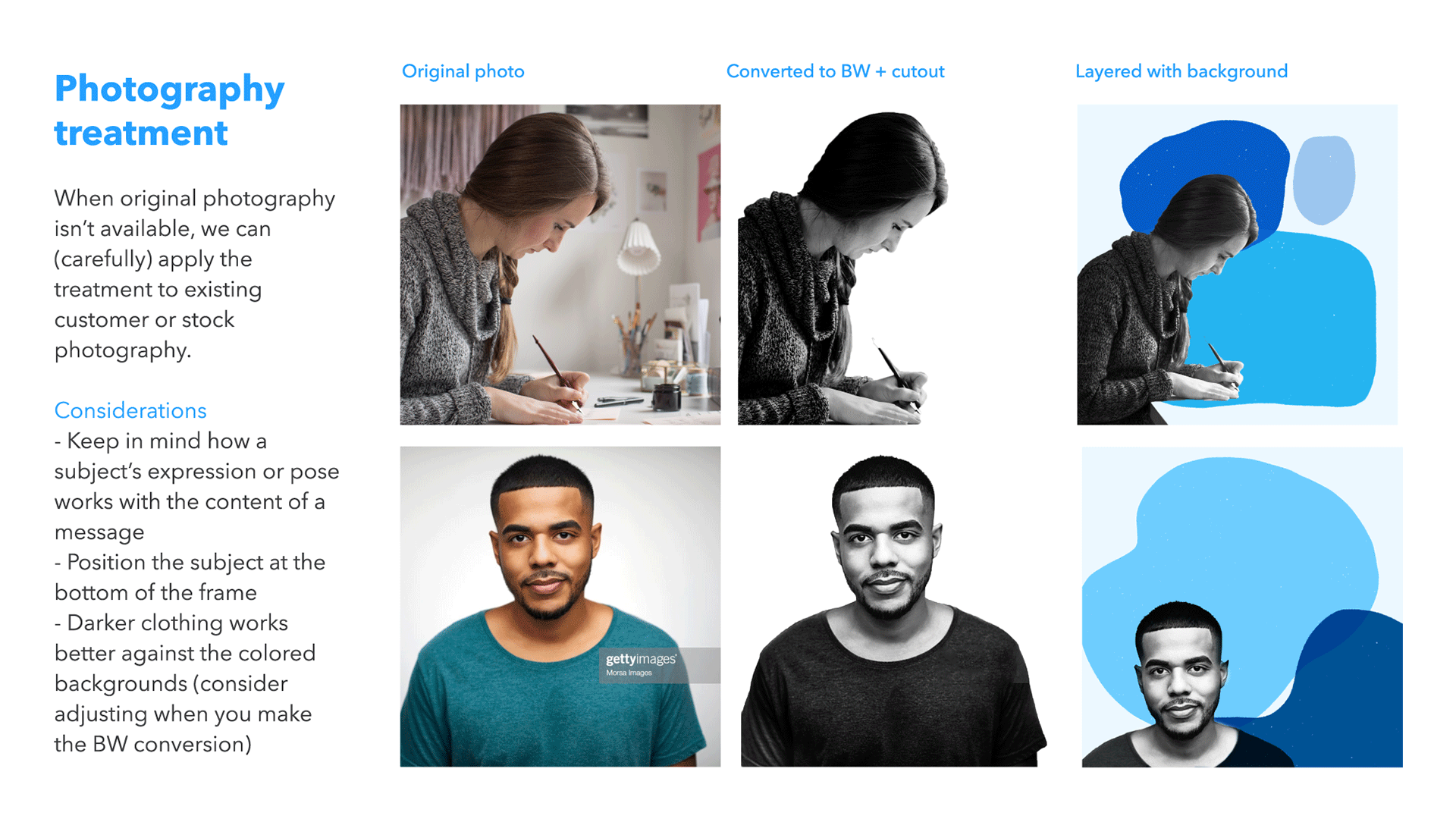 Creative Exploration
A sample of early explorations (there were many). Initially, we focused on the spectrum of prosperity across America and then shifted to one's journey to get there, illustrating inclusiveness and the differences between key segments. Ultimately, we used organic shapes to create a friendly aesthetic, embracing variation, texture and nonconformity. Hard stats were softened with a more human, hand-done approach.